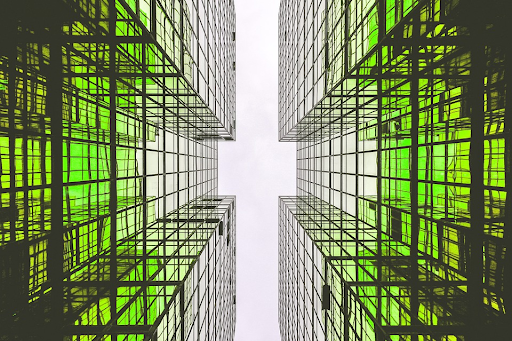 These days, sustainability and carbon neutrality are fast becoming goals for many businesses to achieve. Because commercial buildings waste about 30 percent of their energy, many businesses are looking for ways to offset their impact with green design ideas.
The Leadership in Energy and Environmental Design (LEED) program is one of the easiest ways for companies to become more sustainable. As an architect, you can help your clients get LEED certification by using green building materials, like recycled window polyester film from LINTEC of America.
Let's break down how this film works and why it's eco-friendly decor.
Why Get LEED Certified?
There are quite a few benefits of LEED certification, such as:
Tax Credits - Many states and counties offer tax incentives to buildings with LEED certification.
Cost Savings - The primary goal of modern sustainable architecture is to reduce waste. LEED buildings are much more energy-efficient, helping cut down on utility bills and energy costs.
More Productivity - Employees are happier and healthier when they work in a sustainable building. The air is cleaner, there's less harsh lighting, and workers can feel good about contributing to a sustainable future.
Attract New Tenants - Many businesses recognize the importance of LEED certification, so these buildings are more attractive to high-end tenants.
What is Recycled Window Polyester Film?
Our window film is made from 80 percent recycled content (mostly reclaimed water bottles) and offers the same functionality as the regular film without increasing your costs. Not only that, but this product also works with UV inkjet systems, making it one of the only recycled products that offer full print customization.
How Recycled Window Film Helps a Building Get LEED Points
The LEED program awards points to buildings that meet specific standards across a wide array of categories, such as building materials, interior design elements, waste reclamation, and more.
Using products made from recycled materials can help the building get points. In some cases, these points could mean the difference between certification ratings. Here's a breakdown of the point structure:
Certified - 40 to 49 points
Silver - 50 to 59 points
Gold - 60 to 79 points
Platinum - 80+ points
In some cases, using this film could earn five to 10 points, which is a huge deal for some buildings.
Other Benefits of Using Recycled Window Polyester Film
If helping your clients get LEED certified isn't enough of a benefit, here are a few other reasons why LINTEC of America's recycled window film is an excellent choice:
No Extra Costs or Fees
Typically, upgrading to eco-friendly decor and building materials means investing more money upfront. Fortunately, this window film is the same price as our regular film. So, it makes sense to make the switch.
Customizable Through Digital Printing
Just because this window film is made from 80 percent recycled water bottles doesn't mean it's less functional than standard film. Your clients can print any design they want to make the film as aesthetically pleasing as possible. Plus, because of the low costs, a building could theoretically change its designs regularly to make the decor more vibrant and dynamic.
Fast Installation and Removal
Window film is far more convenient and affordable than architectural glass. It's easy to install this product on new or existing buildings for immediate energy savings and LEED certification.
Learn More About LINTEC of America's Recycled Window Film
If you want to know more about how this film works, download our eBook here. We can also send you a free swatch book to help you get an up-close and personal look at this product.