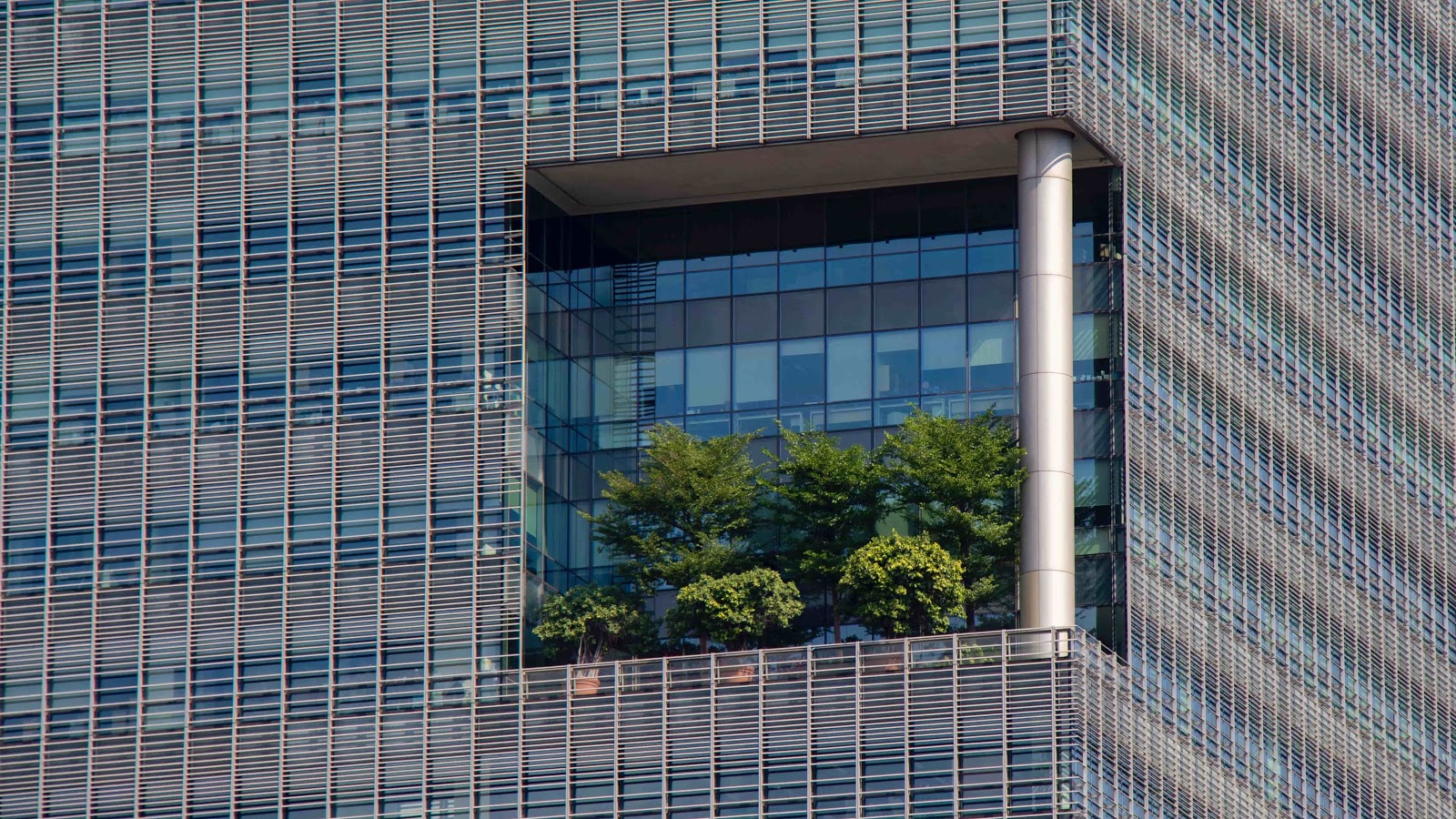 These days, green design ideas are taking over the architectural industry. Developers and tenants both see the value of "going green" when designing and constructing (or renovating) a new building, which is why a LEED certification has become so valuable.
If you're familiar with the LEED program, you know that it's a point-based system where buildings are awarded points for different eco-friendly initiatives, including green building materials and using products made from recycled materials.
Fortunately, LINTEC of America can help with the second initiative by providing high-quality window films and graphics that are both impressive and affordable. Let's break down how our recycled window film can help with your LEED certification and why it matters in the long run.
Why LEED Points Matter for Your Building
Since 1993, the Leadership in Energy and Environmental Design (LEED) Program has become the basis for sustainable architecture and design worldwide. This program ranks buildings (both existing and new construction) based on points, and there are four classifications a building can earn:
Certified - 40 to 49 points
Silver - 50 to 59 points
Gold - 60 to 79 points
Platinum - 80 points and above
Points are awarded in a range of categories, the more eco-friendly elements you can include in your project the higher your ranking. Not only does a higher rating instill more confidence in clients and tenants, but it can also help save money on utility costs.
If your project is close to reaching the next LEED level, installing recycled window films can help push the rating over the edge without expensive infrastructure or time-consuming installation.
How Recycled Polyester Window Films are Eco-Friendly
When evaluating eco-friendly decor, there are two primary metrics to pay attention to - the energy used to create the product and the environmental impact of the item itself. Here's how our recycled window film stacks up in both scenarios:
Energy Reduction - Compared to standard window film, our recycled products use up to 40 percent less energy overall. So, we can produce more film in less time without increasing our energy usage or only bringing it up nominally.
Environmental Impact - Although standard window films offer excellent features and benefits, they're not exactly eco-friendly. Our recycled polyester window films are made of up to 80 percent plastic bottles. So we can save waste from going to a landfill, thus reducing our overall carbon output and keeping the environment just a little cleaner.
Other Advantages of Our Recycled Window Film
LEED certification is advantageous but should be one of many reasons to invest in our recycled window films. Other benefits include:
No Extra Costs - Typically, products made from recycled materials are more expensive because of the infrastructure and labor needed to collect and process the raw waste. Fortunately, our system doesn't require extra overhead, so we don't need to pass any additional costs to our customers. This also means you can offer recycled materials to your clients without charging extra.
Compatible With UV Printing Options - Another issue with recycled products is that they tend to be less durable and resilient than new ones. However, our films work with standard UV printing options, so you don't have to change your process to deliver sustainable decor to your clients.
Get an Eco-Friendly Swatch Book Today!
Are you ready to upgrade your next LEED project? Our free swatch book lets you see our films up close without making a final decision. Our sales team can also assist you in making the best choice for your needs, whether you're close to a higher LEED ranking or not. Call us today to find out more.