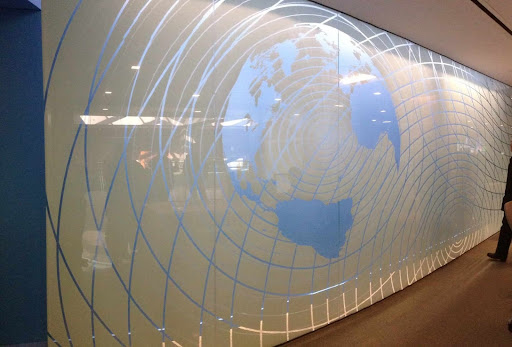 Decorative window films are an excellent way for clients to enhance their interior and exterior spaces. However, for those clients who want something beautiful and environmentally friendly, the best choice is recycled polyester window film. This product has some incredible advantages, but it doesn't always work for every project.
So, with that in mind, let's look at the various pros and cons of using recycled decorative window films so you can decide whether to pitch them to your clients or not.
Pro: Eco-Friendly Design Option
Sustainability and "green" design are far more common today than in years past. Many architects and developers are striving to use eco-friendly materials whenever possible. For example, the LEED Program (Leadership in Energy and Environmental Design) has been growing steadily, both in the United States and abroad.
So, when clients want to upgrade their office spaces with decorative window films, it's best to choose something that reflects the same mentality. Fortunately, these films from LINTEC of America use 80 percent recycled materials and 40 percent less energy, so they're far better for the environment than traditional varieties.
Con: Limits in Specific Production Requirements
Although this film works for a wide array of different design projects, the production process limits can have some limitations.
The recycled version of this polyester film can match the versatility of virgin polyester. However, because it is made from recycled material, we are unable to process it in some of our clean room plants. This eco-friendly film option is also not currently available with a scratch-resistant hard coat to layer over the surface. From time to time, you may expect to see a tiny particulate in the film (because it is recycled), but these are rare and virtually unnoticeable in ordinary circumstances.
Pro: Compatible With UV Printing
UV curable printing is the go-to choice for designers and printers, thanks to how easy and efficient it is to use compared to traditional printing methods. Fortunately, recycled decorative window films are suitable for UV printing, so you can create stunning imagery for your clients without altering your production process.
Con: Doesn't Come Pre-Frosted
Frosted glass films are perfect for many office spaces because they offer privacy while still allowing for light to shine through. LINTEC of America has multiple frosted glass options.
The eco-friendly recycled film does not currently have an available option to come pre-frosted. However, customers can — and often do — print their own white ink on the polyester film, effectively creating a frosted finished product from our recycled polyester film.
Pro: Environmentally Friendly Decorative Window Film at No Extra Cost
Typically, eco-friendly products are more expensive than their traditional counterparts. Because the recycling process requires more energy and time, those products have added labor and equipment costs that get passed to the consumer.
Thankfully, with recycled polyester window film, you don't have to worry about that problem. Because this product uses less energy overall, it offsets any other expenses that come with recycling. So, you can offer eco-friendly window films to your clients without charging extra. This way, your customers can feel good about meeting their sustainability goals and preserve their bottom line.
Start Using Recycled Polyester Window Film Today
Overall, recycled window film offers net benefits for you and your clients. While it's not the most versatile option, it is more than sufficient for most projects, especially those trying to meet LEED or energy-efficiency standards. To see this film for yourself, we can send you a free swatch book. You can also compare other film options so you can adapt to any project that comes along.