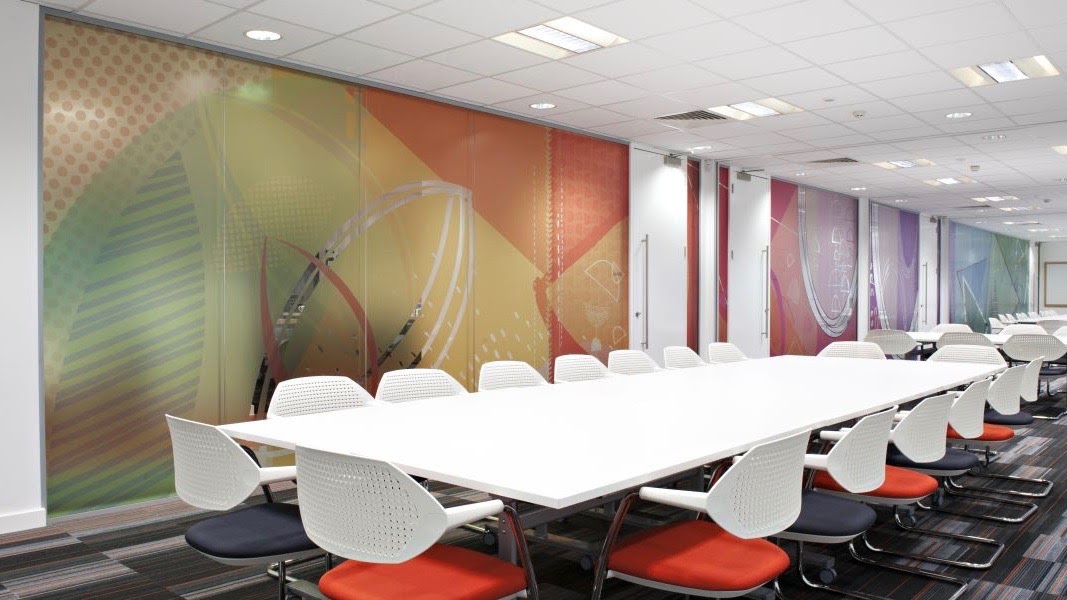 Recycled polyethylene terephthalate (PET) plastic from common packaged goods — such as water bottles, soft drinks, juices, shampoos, hand soaps, mouthwash, and more — is the perfect material for eco-friendly recycled products that value clarity, strength, and low total weight.
This combination is ideal for digital window graphics, such as the plastic film facestock of our ECO-2000 ZC graphic film. We ventured into the recycled PET space for this and other eco-friendly digital window graphics to provide companies like yours with more sustainable options that contribute to an overall green business initiative.
The ECO-2000 ZC film from LINTEC of America is the only window graphic film on the market that's made almost entirely from recycled plastic water bottles and other sources of PET plastics. It's guaranteed to use a minimum of 80% post-consumer recycled materials, which cuts the energy used in the production process by 40% and net CO2 emissions by 24%. An investment in eco-friendly digital window graphics dresses up your office and burnishes your brand's environmental credentials, all at once.
The Innovative Edge of Recycled PET Plastic
Products made from recycled water bottles and other PET plastics have made inroads in numerous industries. Where they can have the most impact, though, may be in the manufacturing sector. Building materials and furnishings for large commercial architecture or development projects demand innovative solutions as we move towards more sustainable manufacturing practices.
According to PETRA (the PET Resin Association), up to 40% of PET's energy use is trapped in the raw materials. A materials strategy that emphasizes recycled PET products can therefore recapture and reuse all of this energy. For example, one ton of recycled PET saves 48 million BTUs of energy and also reduces greenhouse gas emissions by 3,000 lbs versus fresh (non-recycled) PET plastic.
Life cycle studies of the energy use associated with PET and greenhouse gasses show that eco-friendly recycled plastic performs well compared to other materials. Several studies (such as this one and this one) have shown that PET beverage bottles use less energy, create fewer greenhouse gas emissions, and produce less solid waste than glass bottles or aluminum cans.
These benefits can now be realized virtually anywhere there is a glass surface in your building with digital window graphics made from recycled water bottles and other post-consumer PET sources.
Enhance Your Windows With Recycled Plastic Water Bottles
We're ready to support your brand's environmental initiatives with innovative options that turn recycled plastic water bottles into attractive branding assets. As businesses and organizations make a conscious move towards green materials, you can hit two birds with one stone. Give that conference room or lobby a major facelift that will inspire occupants — both aesthetically and through social responsibility.
A report from the GEA group has shown that commercial buildings account for roughly "31% of global final energy demand, approximately one-third of energy-related CO 2 emissions, approximately two-thirds of halocarbon, and approximately 25–33% of black carbon emissions." Luckily, a source as simple as recycled plastic water bottles can turn the tables on those figures, one window at a time.
With eco-friendly graphics from LINTEC of America, your eco-friendly graphics will be fully compatible with the latest UV Ink jet printing technologies and can be custom-printed to turn virtually any design you can imagine into a vivid reality.
Contact us today for more information on our eco-friendly window graphic and film options!