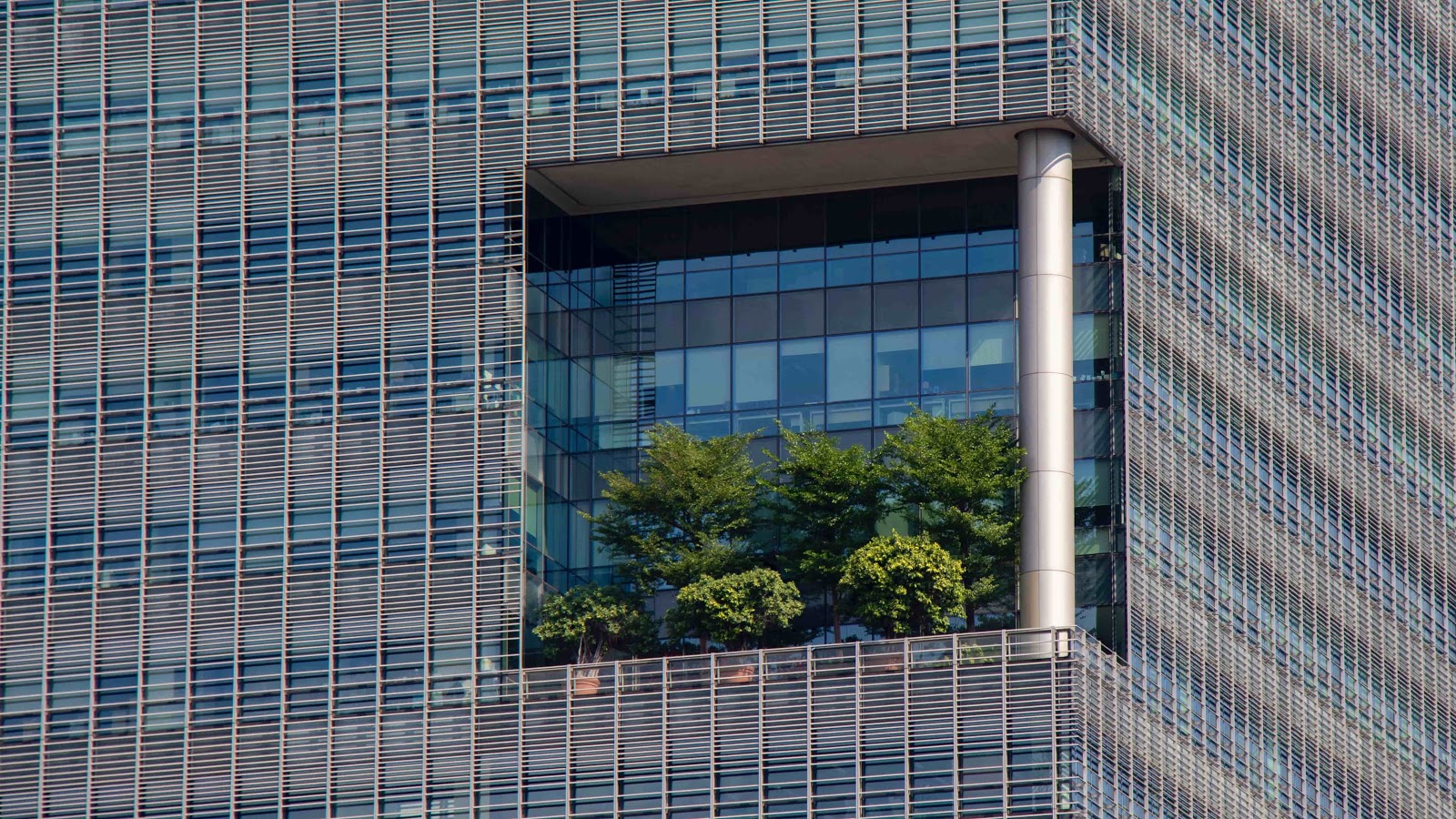 More people than ever are paying attention to the (many) ways they interact with and affect the world around them. While there are many environmentally friendly practices we can (and should) invest in, we should be sure not to overlook the value eco-friendly windows can provide an office with.
When people think of eco-friendly buildings and design practices, most will think of solar panels, better insulation, or recycled building materials. And that's good! These are some of the essential features of a sustainable building, but they're far from the only tools we can employ in our eco-friendly design practices.
One of the most obvious, yet potentially overlooked, avenues for eco-friendly graphic design is the windows in our home and workplace. "Windows play a key role in the sustainable design of any house," doityourself.com says. "They are the objects through which most energy and light pass in and out of a building," and as such, "contribute to the preservation of the environment."
If you're looking for a way to improve your building's environmentally friendly design, then eco-friendly windows are an excellent place to start! Here's how:
Eco-Friendly Window Film = Eco-Friendly Windows
Creating more eco-friendly windows can be done in several ways. However, things can get costly and require you to meticulously maintain them to ensure maximum efficiency. Instead, you could save money and energy by outfitting your windows with LINTEC's new and eco-friendly wet apply film created out of recycled components. Not only will this product offer users remarkable durability, but it also sports improved see-through vision for maximum clarity.
If you're looking for a way to give your office an extra layer of drama or practicality, then Digital Window Graphics can help! Our products will provide you with a custom-made office graphics printed to whatever specifications your office space requires. And thanks to LINTEC's new recycled window film, you can do so with the knowledge that you're investing in a product manufactured with a minimum of 80% recycled PET material.
"Environmental friendliness is becoming a greater priority," MarketResearch.com says. And as a result, a growing number of "products available for the commercial market come with a wide variety of technologies and certification programs" that emphasize eco-friendly design practices and materials.
LINTEC of America is proud to offer the ECO-2000 ZC, an environmentally friendly product designed for use in UV Ink Jet presses. LINTEC firmly believes that products like this can build an exciting niche of products that help outfit buildings with eco-friendly windows and designs. To learn more about how LINTEC's new window graphic design can help you, then get in touch with us today!