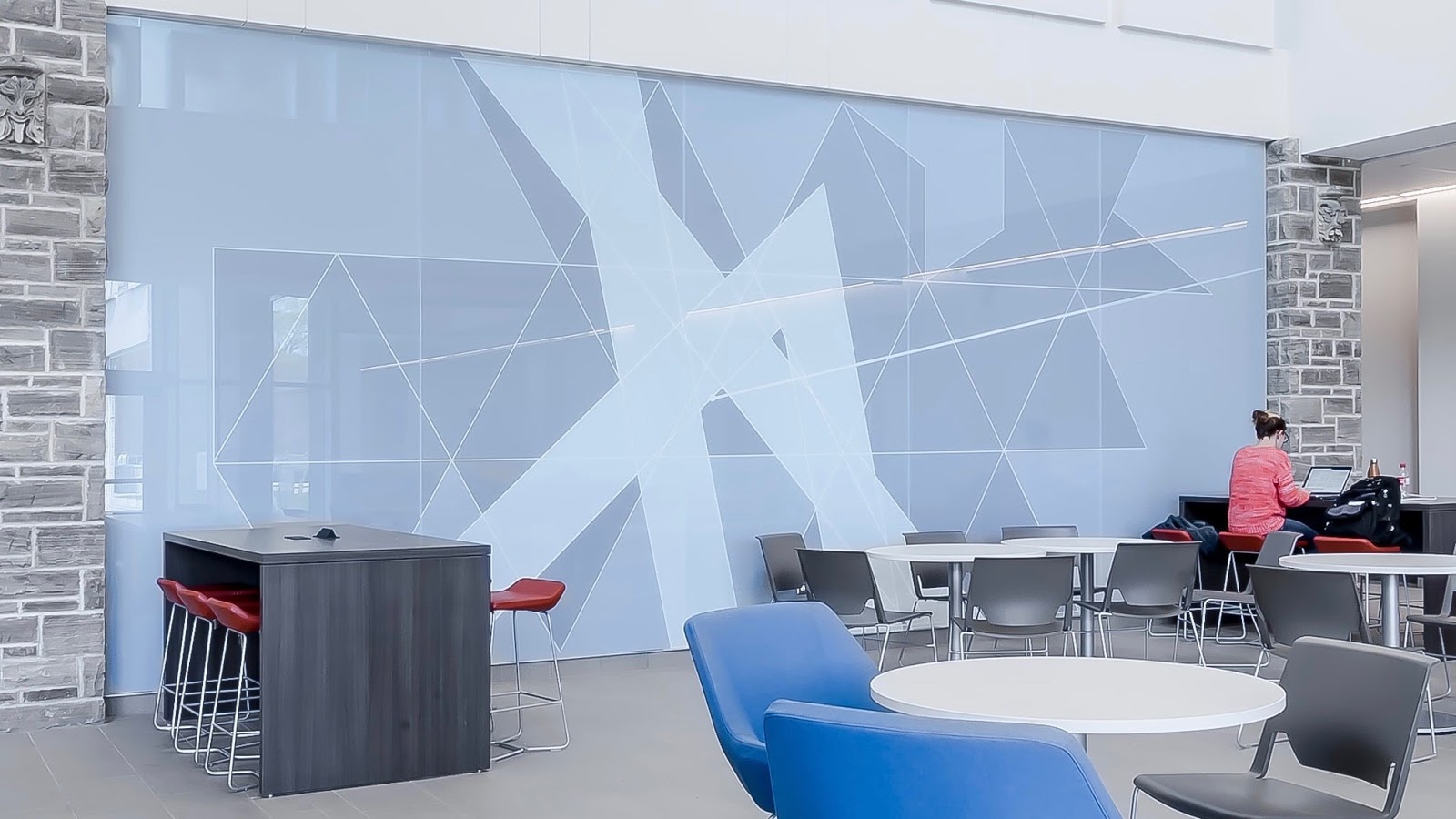 One of the most common (and popular) modern office decor ideas is brand reinforcement. When the workplace reflects your company culture, employees will feel more productive, creative, and invested in the work they do on a day-to-day basis.
Here are just four modern office decor ideas you can use to reinforce your company brand and promote a positive workplace culture:
1) Bold and Vivid Colors
Every company has its own "brand colors." All you have to do is take a cursory look at the most well-known brands out there, and you'll get a pretty good idea of what their brand colors are. If you want to reinforce your company's brand, then make sure its colors are present in your office.
You don't want to have an entire rainbow of colors—although if that would resonate with your culture, go for it!—as it only takes a few to elevate your modern office designs to the next level. Your brand may have multiple colors, so try focusing on two or three of them and use them across your modern office decor.
And if your company colors aren't readily conducive to office design, or if you're unable to paint the office, then try some modern color schemes and designs. Typically, these colors "involve relatively neutral bases like greys, soft greens, taupes, and tans, with pops of bold colors like yellow or navy for accent walls, flooring, or decorations."
2) Inventive Lighting Choices
There are few things more crucial to a healthy office setup than lighting. One of the more popular modern office decor ideas involves open-faced lights, which allow more light to be distributed across space. However, if you have windows in your office, then take advantage of as much natural light as possible.
According to Psychology Today, people who work in offices with windows receive 173 percent more white light exposure during work hours" and sleep an average of 46 minutes more per night. And if your company—like many others—is making strides toward eco-friendly design options, replacing artificial light with natural light can be a great form of brand reinforcement.
You could even use this in your marketing strategy by sharing "your eco-friendly office efforts on your company website and include your efforts as a part of your mission statement or branding strategy."
3) Eco-Friendly Window Film Designs
With natural light in mind, let's talk about how eco-friendly window films can also be a great addition to your office's brand reinforcement strategies. With the right office window graphics and films, you can outfit your glass surfaces with colorful designs that reinforce your brand's colors or logo in a fun and clever way.
For example, LINTEC's newest product, the E-2301RC Recycled window film, features high optical clarity and a reliable, long term, one-piece removability. This means the film won't restrict sunlight and will last as long as you want it to. And since the facestock is manufactured with a minimum of 80% recycled PET materials, you can reinforce your brand's design and eco-friendly sensibilities.
4) Modern Office Furniture Designs
You can't have an office without furniture, so why not invest in some modern office furniture designs that stylishly reinforce your company's brand? According to the Huffington Post, "modern style is all about originality, and this is often reflected in the furniture selected to support the overall design." If you're looking for some modern office decor ideas, then "Look for furniture made of glossy, uniform materials such as metals, plastics, wood, or glass."
With these modern office decor ideas, you can curate a workplace environment that reflects (and reinforces) your company brand, promotes employee productivity, and even improves their day-to-day well-being.