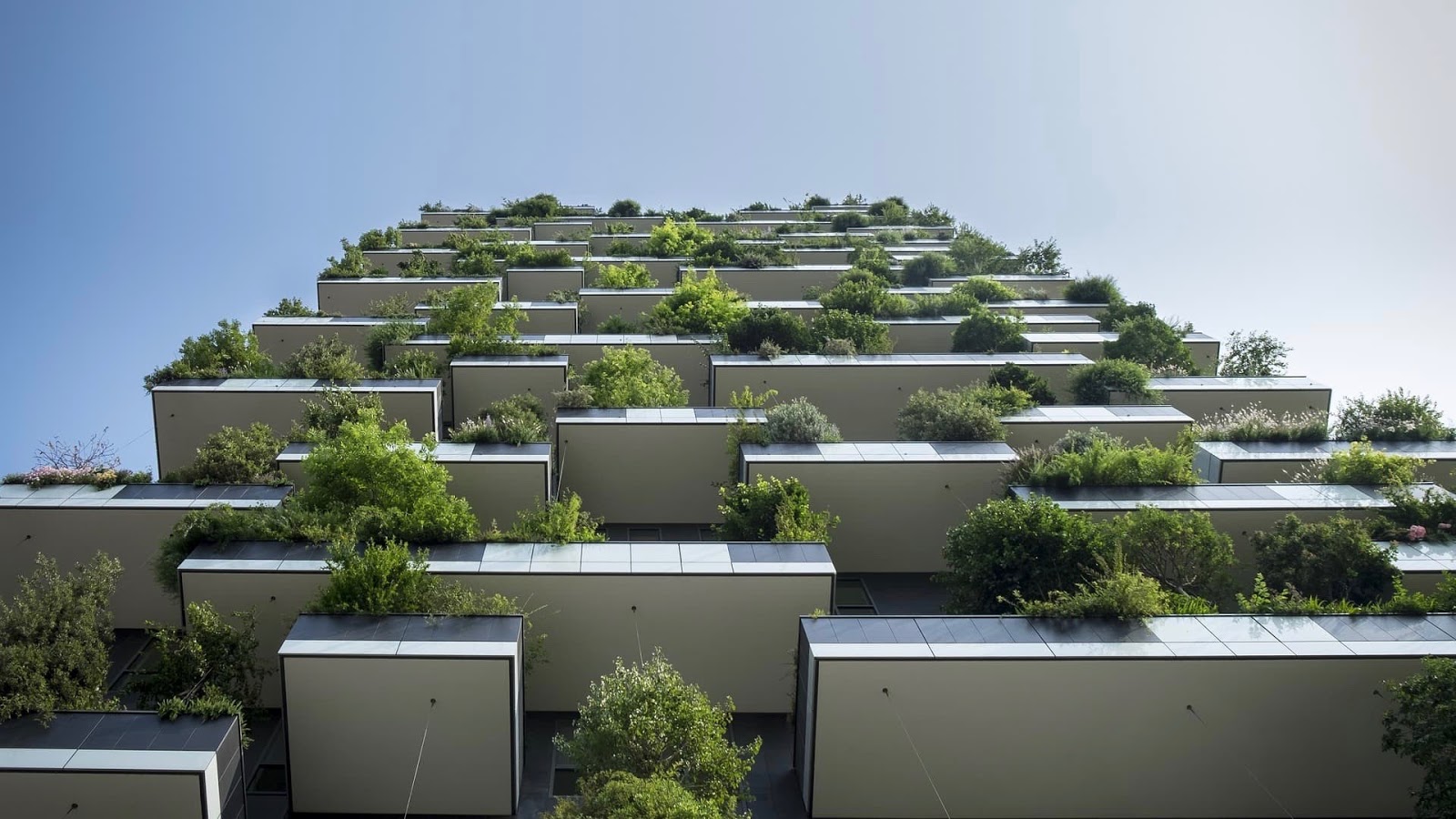 As more industries continue to embrace eco-friendly manufacturing practices, there has been an influx of new and eco-friendly products infiltrating industries across the globe.
Whether it's solar panels on a roof or eco-friendly windows in an office, the importance of eco-friendly design is more relevant and approachable than ever. This newfound awareness of eco-friendly design also applies to the efforts of the signage and wide-format printing industries.
Here are just a few of the ways that LINTEC is making strides toward eco-friendly manufacturing practices:
1) Products Made From Recycled Materials
Here at LINTEC, we've been developing a new wet apply window film made out of recycled components. With high optical transparency and simple removability, this window film—the ECO-2000 ZC—provides architects and designers with a product designed specifically for use in UV Ink-Jet presses.
As part of LINTEC's eco-friendly manufacturing initiative, the ECO-2000 ZC's facestock is constructed with a minimum of 80% recycled PET material. This is just one of the ways that LINTEC is contributing to the continued emphasis on eco-friendly building design.
While eco-friendly windows are just one piece of the puzzle, the future of commercial buildings is looking increasingly bright and environmentally friendly. With entire homes already constructed from recycled materials like "Bottles and cans, old tires, and other trashed and found items," it's not impossible to imagine commercial architecture following suit.
2) Reduced Energy Consumption
According to a comprehensive study from 2012, commercial buildings and people's activities within them "are responsible for approximately 31% of global final energy demand, approximately one-third of energy-related CO 2 emissions, approximately two-thirds of halocarbon, and approximately 25–33% of black carbon emissions." With those statistics in mind, you can see why companies across the globe are continuing to prioritize the development of eco-friendly manufacturing solutions.
For LINTEC, our focus on using renewable and recyclable materials in our products not only diminishes the consumption of petroleum resources but also reduces CO2 emissions by 24%. Eco-friendly manufacturing practices like this also result in 40% less energy used during the production process.
This new window film represents a significant step towards improving the viability of eco-friendly windows for architects and building managers. It's LINTEC's goal for it to help create a host of new opportunities in the wide-format and broader graphic arts market.
3) Setting a Standard for Eco-Friendly Manufacturing
"As the world population continues to grow; the use of natural resources (and the demands for them) continues to increase," KMB Design Group says.
Meanwhile, WBDG explains that "A sustainable building is designed and operated to use and reuse materials in the most productive and sustainable way across its entire life cycle." It's sustainable buildings like these that LINTEC is making strides toward promoting.
LINTEC is committed to producing new and intuitive products that not only provide customers with long-lasting window film but also helps raise awareness of sustainable manufacturing efforts in the graphic, print, and visual communication industries.
Sustainable manufacturing and eco-friendly design aren't just trends; they're essential developments that are growing roots in countless industries. LINTEC Digital Window Graphics is excited to contribute to the continued growth of sustainable manufacturing practices.