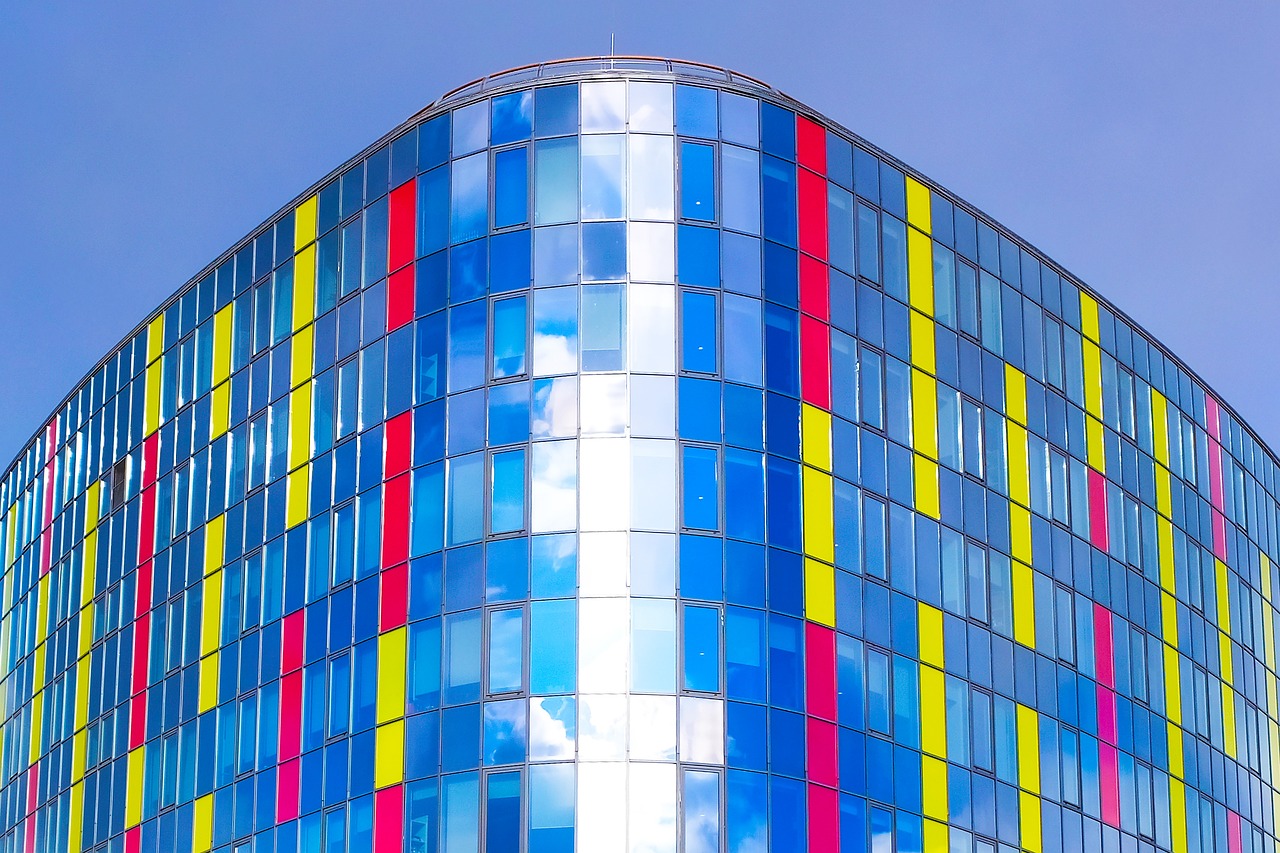 Installing exterior window film provides wide-reaching benefits, including privacy, and branding among many others. A growing number of retail outlets and corporate offices are installing decorative window films to distinguish their spaces. Using decorative film for windows in the following creative ways has business leaders re-imagining exterior designs.
1: Reflect Your Building's Surroundings
It's important for property owners and leaseholders to demonstrate they are part of a community. One of the challenges architects face involves immersing contemporary designs into historic or niche landscapes. Tall modern structures built with today's materials tend to stick out against 19th-century and older buildings for the wrong reasons.
By utilizing reflective exterior window film, a 21st Century commercial building syncs with surrounding structures. Not only are the reflections of historic and iconic buildings mirrored by the reflective window film, but it also creates a 'wow factor.'
2: Use Exterior Window Film for Marketing
Using a decorative film for windows is not just solely for aesthetic value. Retail outlets, service industry operations, and others can cost-effectively deploy window films to drive profit. Consider, for a moment, the average cost of a billboard is upwards of $14,000 per month and digital ones run even higher. That's a hefty cost to help drive customers to use your services or buy in-store products.
Decorative window films on storefronts and facades essentially accomplish the same goal. Savvy decision-makers can express eye-catching advertising campaigns in a larger-than-life setting. Potential customers are immediately drawn into the building when they see the images. By contrast, passenger vehicle drivers seeing billboards are unlikely to get off the highway.
3: Branding Through Logo Repetition
An organization's logo is meant to drive its core identity. From the Nike swoosh to the Starbucks coin, clients and customers associate an image with your products and services. Companies that are in the process of driving their brand can put exterior window film to work. By printing the logo on film and applying it across multiple window panes, you can deliver a lasting association between the operation and your logo.
4: Inspire With Window Film Murals
Sometimes creatively tapping into people's emotions is the best way to communicate. This holds particularly true of organizations trying to motivate people in the community.
The advanced technology used in industry-leading window films allows organizations to print artistic renderings. Artwork that promotes ideas such as unity, peace, love, community service, and others sometimes are best communicated through art. If your non-profit has a dream, consider bringing it to life by using your building as a canvas.
5: Strategically Select Your Exterior Window Film
Not every exterior window film is designed the same. The next-generation technology used in leading products provides niche opportunities. Perhaps the most fundamental decision involves whether you prefer permanent or removable window films.
Contrary to the terminology, permanent exterior window films can be lifted and replaced. They are generally more secure and require technicians to handle the process. Although removable window films are more DIY friendly, it's typically a good idea to enlist the help of professionals. That being said, these are other options to consider.
Optical Clarity: These full-sheet films are entirely transparent. Passersby see the colorful images and lettering with activity in the background. This strategy may be effective for businesses that thrive on crowds, such as eateries.
Scratch-Resistant Films: Areas that experience significant traffic may be best served by installing scratch-resistant films. These durable products help protect the investment.
In terms of taking an idea and making it a reality, the possibilities of decorative window films are seemingly endless. That's also why the use of exterior window films is fast becoming a standard design element in commercial real estate and business development.
Use Decorative Window Films From LINTEC of America
Decorative window graphics enhance the exterior of commercial buildings, provide substantial benefits, and help drive the goals of organizations. The industry-leading window films created by LINTEC of America are also eco-friendly. If you are considering transforming the exterior of your building, request a free swatch today.