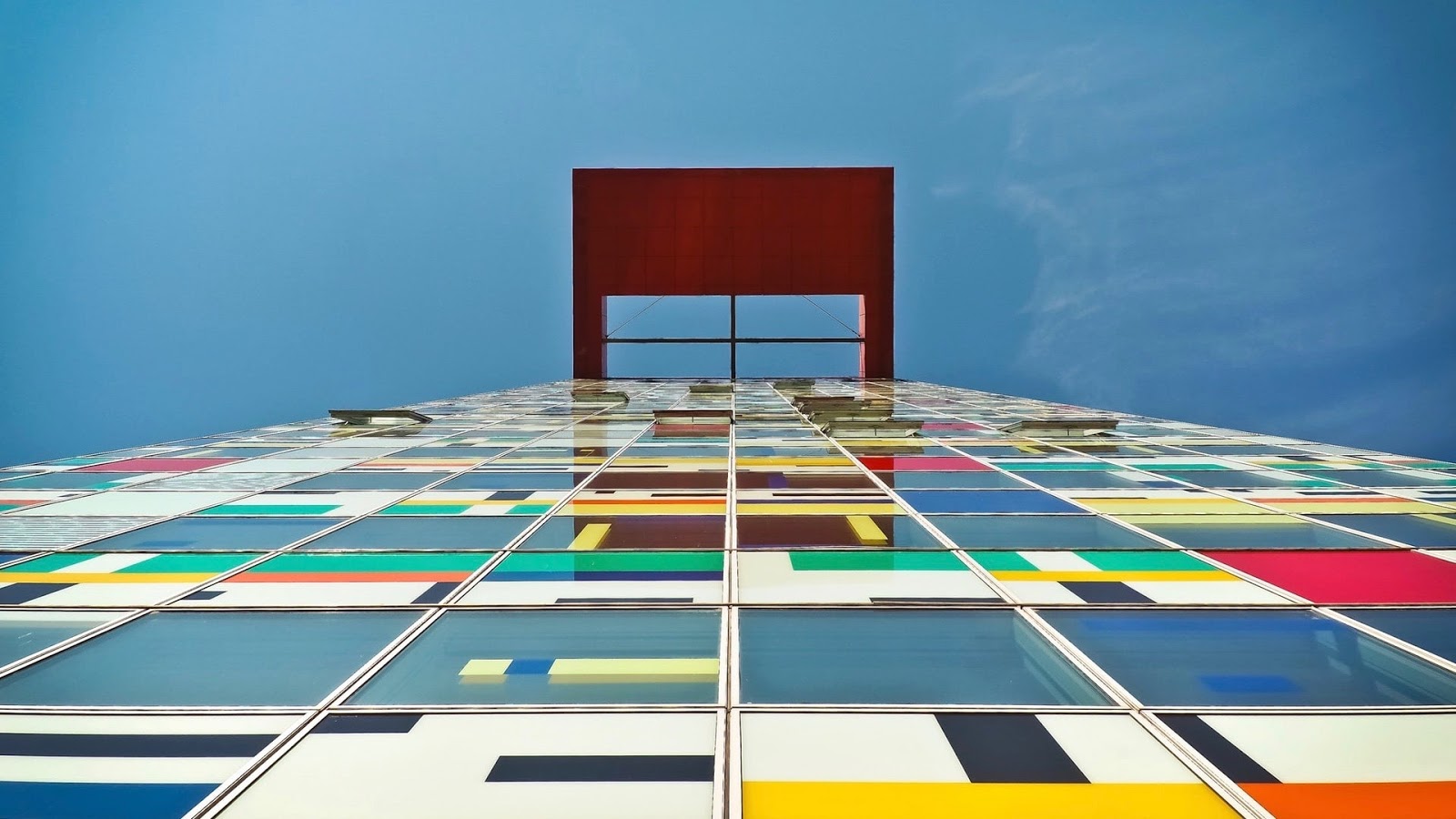 As a digital printer, it's imperative to keep a variety of high-quality graphic window films in stock for your clients. Not only do you want standard options that customers are familiar with - you also want to stock decorative film for windows so your clients have choices. In many cases, the customer only has an idea of what they want, and it's up to you to figure out how to make it happen.
Fortunately, LINTEC of America has many stellar graphic window films in stock to help you fulfill a wide array of different orders. Here are three options we know your clients will love.
ECO Recycled Clear Film
With environmental sustainability at the forefront of all new building projects, businesses, and organizations are looking to reduce their impact and practice eco-friendly methods. Not only can our recycled window film make your project more carbon-neutral, it even counts for LEED points, which may tip the scales in your client's favor.
Best of all, even though this film is made from 80 percent recycled materials, it maintains the same quality and resilience as everything else we offer. You can use UV inkjet printing and never worry about loss of image or graphic clarity.
Protect Satin Window Film
A big reason why clients like decorative window film are because it makes the space pop with color and vibrant graphics. However, one of the biggest challenges of utilizing this kind of film is that it can fade and wear down over time. Fortunately, our Protect Satin Film will keep your designs looking their best for years.
Unlike glossy window film, Protect Satin gives your colors a brilliant finish but with a smooth, non-reflective coating. So, the hues look as bright as ever but won't get too shiny when the lights are on. Plus, this coating works at all hours of the day and under any lighting condition, making it a versatile and remarkable product.
When to Use Protect Outdoor Window Film Laminate
Thanks to the protective coating, this film is ideal for outdoor digital window graphic elements. In addition, retailers and other customer-facing businesses will appreciate being able to capture their audience's attention without having to worry about constant maintenance and upkeep.
Mistlass Decorative Window Film
When it comes to privacy, nothing compares to frosted glass. This feature allows soft natural light to come in but prevents onlookers from seeing through the glass. Mistlass is a family of frosted films that can be used in solid sheets or with customized designs. In addition, our product has improved shrink and crack resistance, which works well for indoor and outdoor applications. Plus, it's also removable, so your clients can deploy it for temporary installations as needed.
When to Use Mistlass Window Decorative Film
When privacy is crucial, Mistlass can provide exceptional quality and resilience. Private offices, retail dressing rooms, and even bathrooms can benefit from having translucent materials, so nothing but light can come in.
Wow Your Clients With These Graphic Window Film Products (and More) From LINTEC of America
We're so sure you'll be able to see how well our window films work for your needs that we'll send you a free swatch book of our top-selling products. These materials are versatile and work for various printing applications, so you can say "yes" to your clients, no matter how complicated the project is. Get your free swatch book today, and then contact our sales team when you're ready to order.