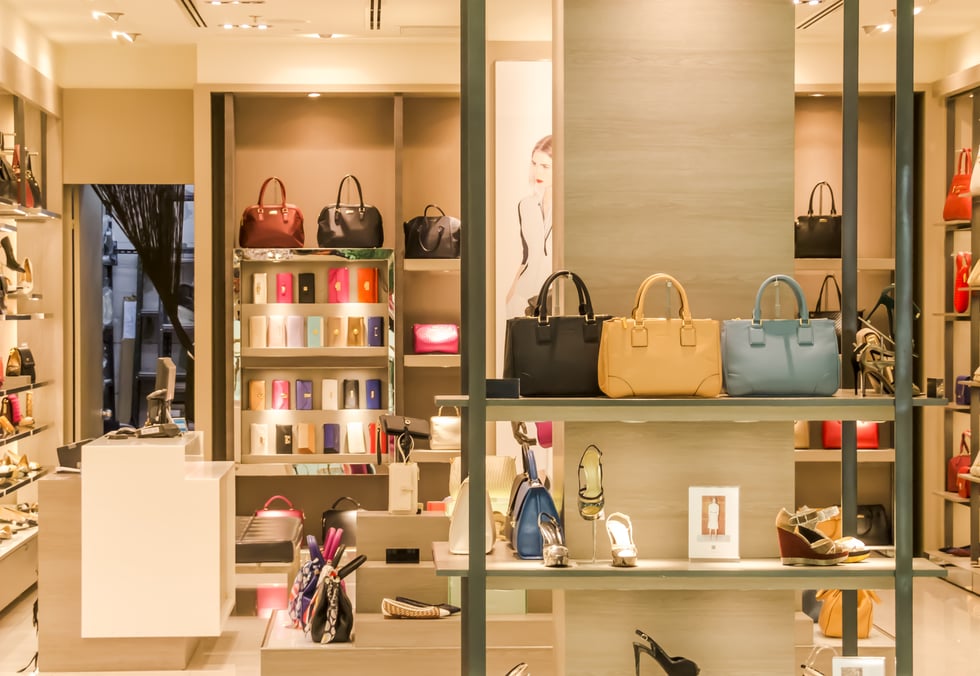 Today's shoppers have come to expect a different experience than the traditional retail store of old. Some of the same elements are there—the point of sale, the store window, the display—but plenty of new features are now so commonplace that they don't feel new at all.
For example, smart shelves, self-check-out counters, and even robots are now available for customers in some stores. However, there are some more common applications that are more widespread, such as free wifi, new payment options, and simple digital integrations like the ability to hold an item in-store by selecting it online.
Including many of these technologies in a retail sore will surely create a better shopping experience for customers, but retail interiors themselves still have an important role to play. Architects, building owners, and retailers themselves need a mix of digital strategy and modern design to entice today's retail shoppers.
Customers Don't Shop the Way They Used To
The old adage of "set it and forget it" just doesn't work anymore. That's because consumers no longer enter a store to discover more products. Increasingly, they are discovering their next purchase online. Whether they want to go to a retail outlet and purchase the product today or purchase it from home and wait is up to them, but the retailer can still influence their decisions.
An omnichannel strategy an encourage online browsers to come to a store. For example, retailers can price-match online items in-store and allow the customer to hold items in the store so they can come in and browse them. This may encourage them to purchase a product "today" rather than wait for it to be shipped.
Reducing friction at the check-out counter may also make customers more comfortable shopping in-store. State-of-the-art POS systems, mobile payment capabilities, and integration between online shopping portals and in-store systems can make checkout as easy as shopping online.
New Retail Interiors for a New Type of Shopper
However, bridging the gap between traditional retail and modern technology is just one way to bring in more customers. Much can be said of the retail store itself.
In the past, retail stores and department stores, in particular, were designed to showcase brands and encourage people to buy. To compete in today's markets, most retailers need to lean toward building positive customer experiences rather than simply displaying goods.
Employee-customer engagement is one way to create positive experiences. However, the store itself plays a role. Retail stores need to be designed in such a way that they are both modern and welcoming, cozy and elegant. This may involve the incorporation comfortable seating, strategic lighting, and elegant glass.
Glass plays a role both inside retail stores and on outward-facing windows. Plain glass can be branded and stylized using window graphics of various colors and textures, including frosted graphics that change based on the viewing angle. With a little ingenuity, this technology can be used to highlight modern retail spaces, create privacy, and enhance the customer experience.
What's the Future of Retail?
Ideally, a customer will have such a unique experience that they'll remember their favorite store the way they remember their favorite restaurant. Using a mix of well-designed retail interiors, technology, and consumer intelligence, retailers can build the next generation of retail stores and storefront designs!