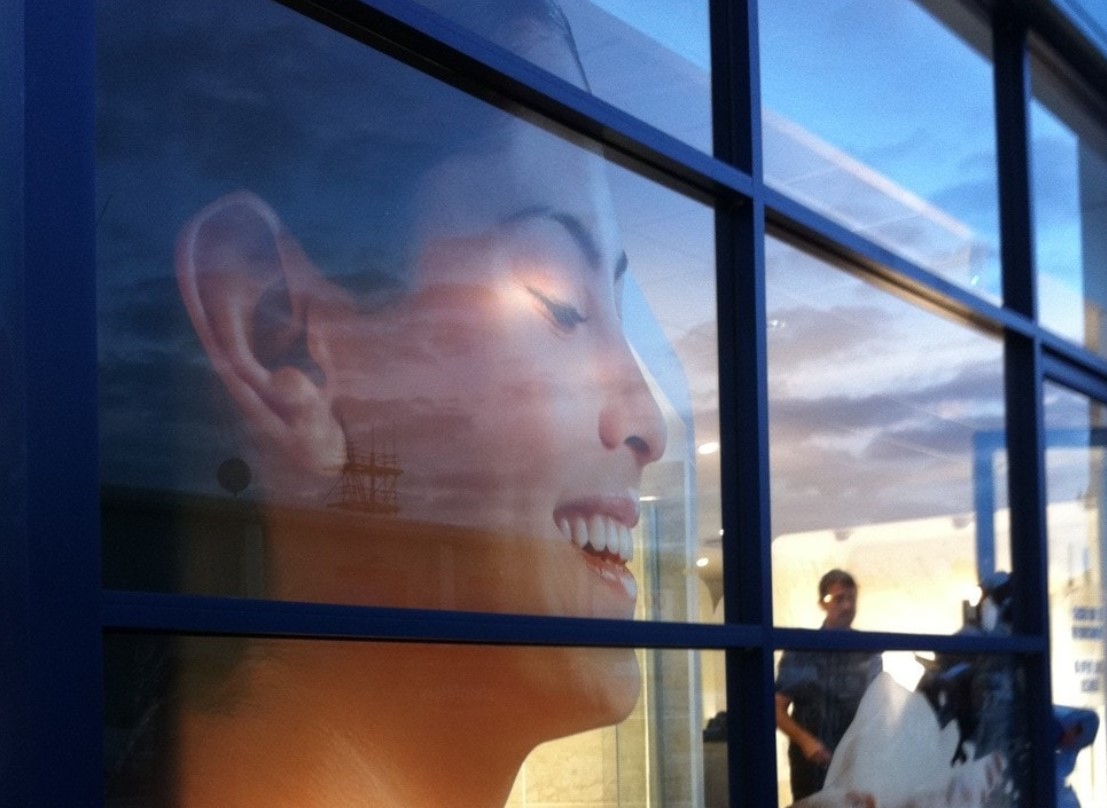 The common wisdom holds that recycled materials will make a final product look different in some way. However, with eco-friendly printable window graphics, your design options are excellent and now greener. Despite being made from a minimum of 80% recycled PET plastic from post-consumer sources like plastic water bottles, our recycled window graphics are just as clear and high performing as our other window film options.
Here are a few design options you'll have at your fingertips with eco-friendly window graphics from LINTEC.
Optically Clear Window Films
Our eco-friendly printed window films give you the option to offer products at every level of transparency from opaque to excellent optical clarity. These durable products offer the same crystal clarity as traditional PET films made from new plastics, but with the added benefit of environmentally conscious branding opportunities.
Bold, Custom Printed Images
Eco-friendly window graphics can be printed with a wide range of bold and exciting finishes, from abstract or colorful effects to bright and sharp photographic digital images that bring a creative spirit to a customer's space. They're digitally printable and can suit the design vision of the buyer.
Messaging, Signage, and Instruction
Not only can your printed window films decorate a space — they can serve an informational or educational function. Use the graphic for signage, inspiring quotes, slogans, or to provide step-by-step instruction.
Textured, Patterned, or Frosted Graphics For Privacy
Optically clear digitally printable films can have numerous aesthetically pleasing finishes that promote privacy while allowing light to pass through. Print the recycled film with a simple and subtle frosted effect for a conference room, or go with a more creative take that reinforces the decor and branding of the customer's space with colored geometric patterns or interesting brushed or blurred textures. These options all support the privacy of the space with ambient designed elements.
LINTEC Digital Window Graphics
At LINTEC of America, our eco-friendly printable window graphics are limited only to your imagination. Print graphics that will create unique environments and attract the eye of building occupants and passersby while serving a functional purpose and standing the test of time. Get in touch today for more information or to get a quote!