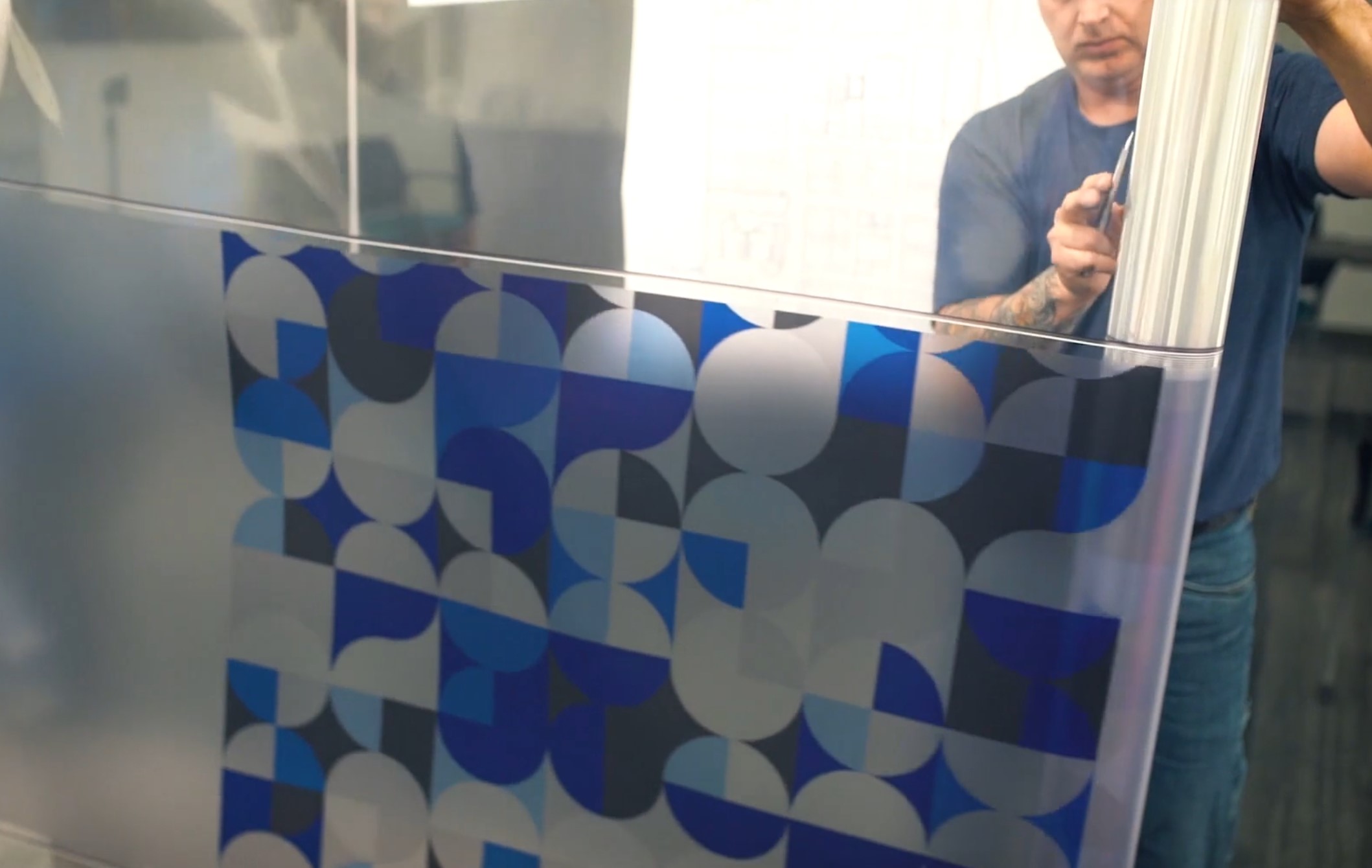 Sustainability initiatives and eco-friendly branding are an important part of appealing to modern buyers. Your digital printing business can take a few simple steps to improve your environmental branding to target these eco-conscious buyers:
1. Invest in eco-friendly, recycled printing materials.
You can boost your environmental branding by offering and promoting a line of printing products made from recycled materials that reduce waste and protect the planet.
Eco-friendly window graphics from LINTEC of America are made from a minimum of 80% recycled PET plastics from sources like plastic water bottles. Our ECO-2000 ZC window film provides digital printers with an environmentally friendly recycled product that was specifically designed for use in UV Ink-Jet presses.
2. Reduce energy consumption in the production process (or work with products that did).
A focus on renewable and recyclable materials can diminish the consumption of petroleum resources in production while also reducing CO2 emissions. For example, up to 40% of PET plastic's energy use is trapped within the raw materials. Recycling PET plastic is a great way to recapture and reuse that energy.
The result? Our eco-friendly recycled digital window graphics slash CO2 emissions by 24% and the energy used in the production process by 40%. Just one ton of recycled PET saves 48 million BTUs of energy and eliminates 3,000 pounds of greenhouse gas emissions compared to new plastic.
3. Help customers earn LEED points for recycled materials — and let them know.
Many eco-conscious building owners are interested in distinguishing their building for it's environmentally friendly features. There are few better ways to do this than with a framed LEED certification that attests to the sustainable nature of the building.
Did you know that eco-friendly window graphics can contribute towards a building's application for LEED certification? It's possible to earn a LEED point when at least 25% of its materials have a minimum of 20% post-consumer recycled content or 40% post-industrial recycled content. LEED rewards the use of recycled printing materials, and you can give your customers a heads up that your products can help.
Looking for more information on sustainable printing solutions and eco-friendly materials? Get in touch with LINTEC of America and we can answer your questions and help you identify the right steps for your brand.