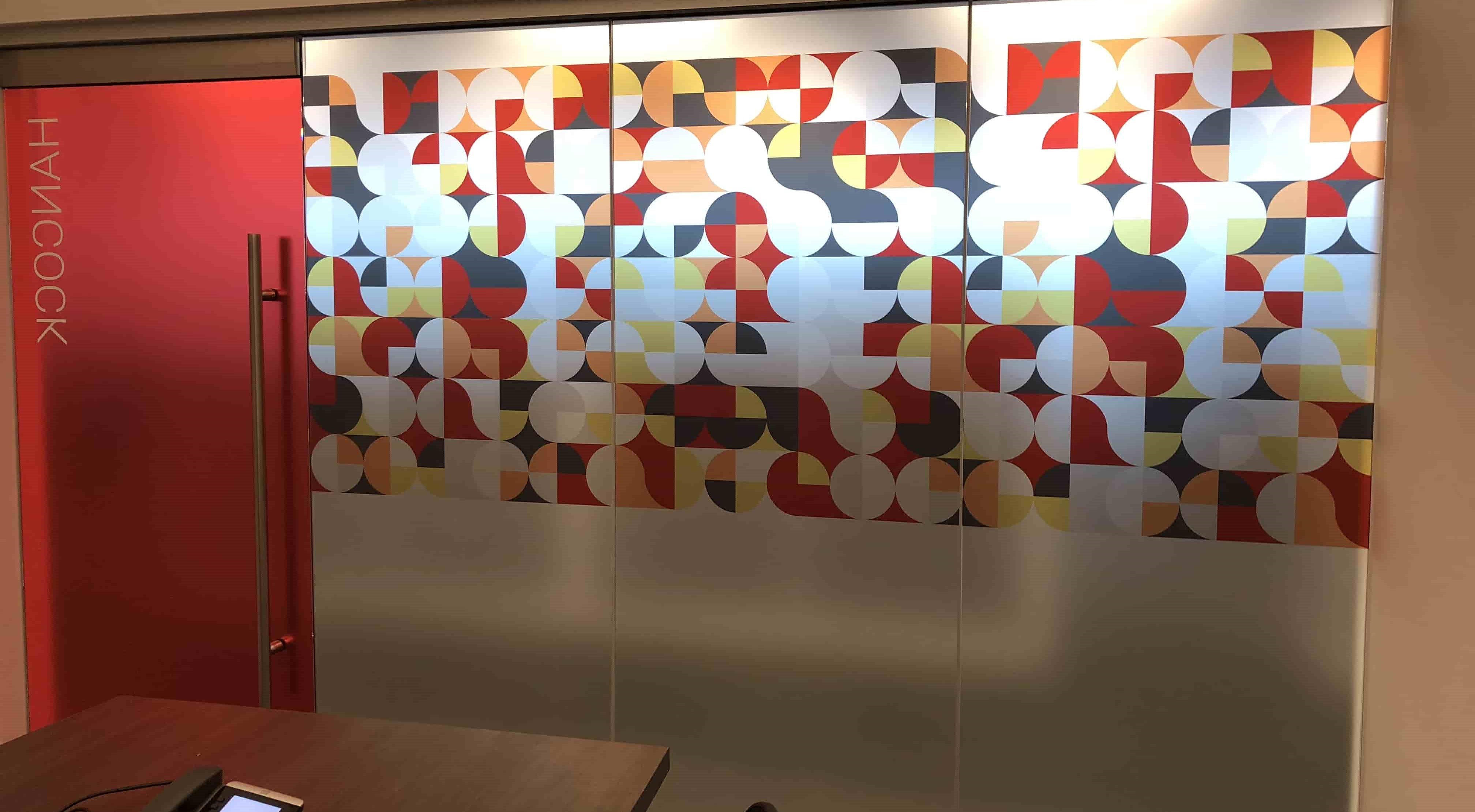 Office life has taken a dramatic turn over the last several years. Where once offices were very drab and utilitarian, they have now become vibrant places of color, community, and comfort. While companies continue to leverage technology to make their workplaces more efficient and collaborative, it's in the decor of offices where the most dramatic changes can be seen at a glance.
Many companies are incorporating their brand and their company's personality into the design and decoration of their office spaces, from the furniture they purchase to the very color of the walls they install. In fact, the office itself has become a bit of an open canvas, and windows and interior glass are no exception to this trend.
Once, curtains and blinds sufficed for decorating windows, but office renters, designers, and architects now have many exciting options for bringing their windows to life. Large window decals and window graphics can be printed to unique specifications, incorporating branding elements, creative designs, and even artwork into an office space.
However, there is a difference between the many types of window graphics on the market. The best window graphics for office buildings have distinct qualities that discerning designers should be on the lookout for.
Scratch Resistant Window Graphics
It's safe to assume that office windows will face a great deal of contact with those working in the office, such as when they roll down blinds or clean the windows periodically. When installing decorative window films in an office building, scratch resistance should be a key consideration.
Scratch resistant films are formulated to withstand the typical wear associated with windows and glass, such as cleaning. They're ideal for permanent and semi-permanent installations in office buildings and an excellent way to get more of a return on investment.
UV Blocking Window Graphics
Anyone who has ever worked late into the evening in a high-rise building will tell you how distracting the setting sun can be when it shines through a window. Not only is it warm, but the light can get in employees' eyes and be a burden. Ultraviolet light from the sun can also cause damage to upholstery, carpeting, and other surfaces.
UV blocking window graphic are formulated to reduce the amount of UV light that enters a building from the outside. Installed internally, these types of window films are nonetheless ideal for external-facing windows in office buildings. They can be combined with colors to be attractive, while also serving the important purpose of protecting workers from the sun.
Optically Clear Window Graphics
Window graphics can be printed with specific colors and designs or even frosted, but optical clarity is especially useful in office contexts in which glass surfaces aren't intended to be completely opaque. Optically clear glass solutions and glass media are an excellent solution for open offices, where they can be applied to desk partitions, doorways, glass walls around conference rooms, and other surfaces. Increasing transparency can boost collaboration and help workers avoid feeling like they have been clustered into silos.
Finding the Best Window Graphics for Your Office
If you're in the process of renovating your office space, or if you've been commissioned to design a new office for a client, LINTEC Digital Window Graphics can help you bring color and style to your windows and other glass surfaces with office window graphics. Request a free swatch book or contact us to find out more about our extensive options for office buildings and to get other office decor ideas.