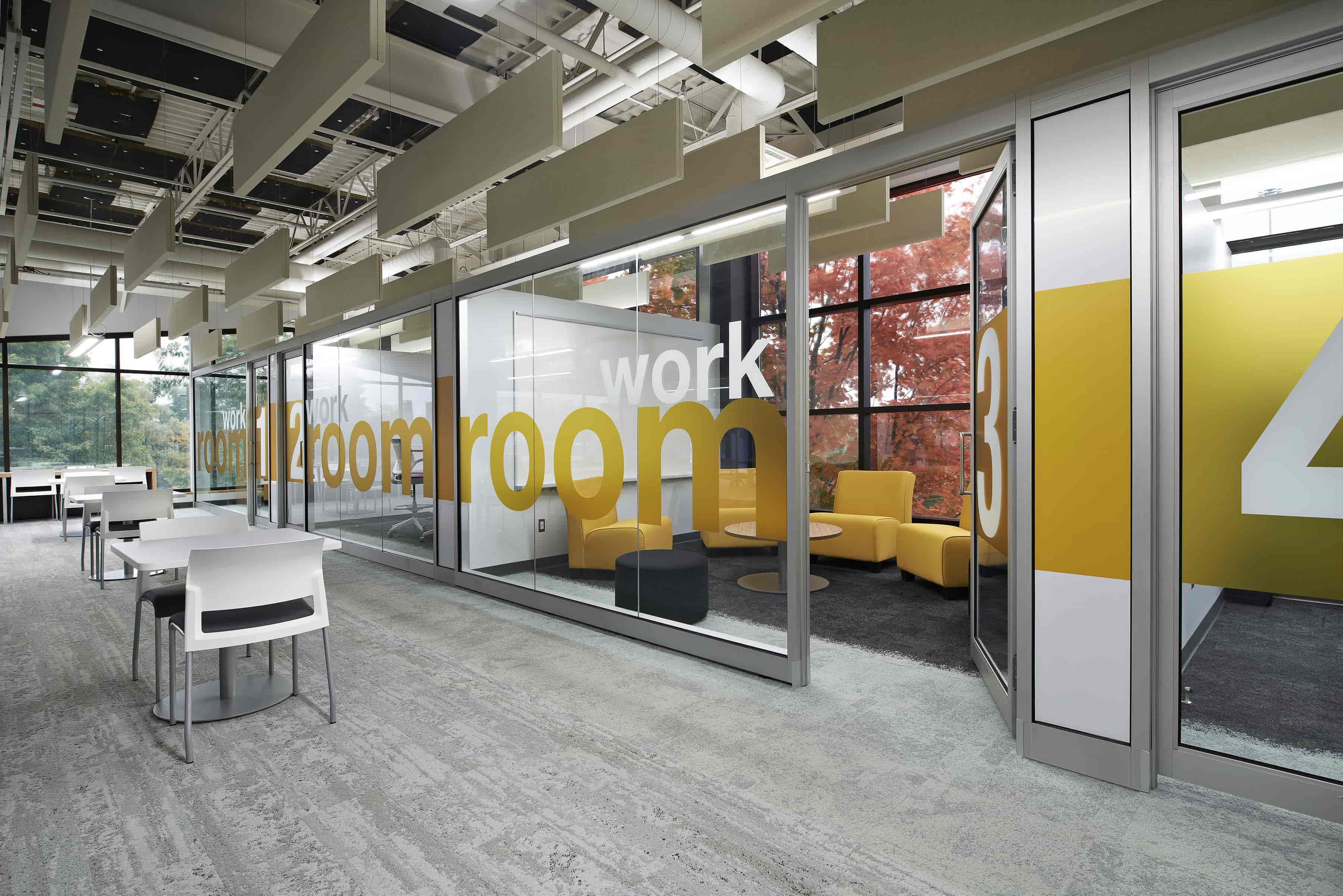 Decorative film installation is fast and easy. With that said, you'll still need to care for both the window and the film to make sure they aren't scratched in the process and last for years in great shape! Here are ten quick tips to make sure your decorative window film installation goes smoothly (pun intended):
1. Select a flat glass surface.
Avoid beveled, curved, dimpled, or other glass surfaces that are irregularly shaped. Only a completely flat window surface will allow decorative window films to adhere properly. Proper adhesion will ensure that squeegeeing and cleaning of the surface does not snag any wrinkles, bubbles, or peeled up areas and create microscratches (or otherwise damage the film). Even a gentle concave or convex curvature can cause the film to begin to peel or work away from the surface of the glass over time.
2. Select a scratch-resistant decorative window film.
LINTEC Digital Window Graphics carries a versatile line-up of scratch resistant window film and digital window graphics that are designed to preserve a flawless surface for years to come.
3. Install in the early morning or late afternoon.
The midday heat is not ideal for adhesion. Too much heat can prematurely dry the solution you're using to coat the window (and your decorative film), creating streakiness between the film and the glass (and the appearance of a dirty, foggy, or scratchy surface).
4. Clean the glass first!
Dirt and particles can create scratches when scraped against the window during cleaning — a common source of damage. Even drying with napkins or paper towels can leave behind small blemishes that can grow into scratches and impact the clarity of the glass and any applied decorative window films. Make sure to only use lint-free cloth or other glass-safe material to maintain the cleanliness of the window. Prior to installation, thoroughly clean the window or other glass surface with application fluid and a squeegee/scraper. The fluid prepares the surface to smoothly receive the graphic, and the squeegee ensures that no dirt or micro-abrasions will be left behind.
5. Mist the prepared window & the decorative film.
Spray both the adhesive side of the graphic and the window before applying the wet film to the surface. This makes it possible to reposition and adjust your decorative window graphics after contact, and before it dries and seals in place. Once you've got everything perfectly lined up, spray the exterior side of the graphic too, and you'll be ready to squeegee out any excess moisture without scratching the graphic.
You can get a close look at the whole process in our installation video, here:
<iframe width="560" height="315" src="https://www.youtube.com/embed/OcSu5fOlrMg" title="YouTube video player" frameborder="0" allow="accelerometer; autoplay; clipboard-write; encrypted-media; gyroscope; picture-in-picture" allowfullscreen></iframe>
6. Enlist a second pair of hands if you can!
It can't hurt to have a helping hand available for lining things up, eyeballing it from a distance, and holding things in place or using the spray bottle or squeegee. A little help will reduce the chances that you accidentally scratch, bubble, or fold the film and damage it during installation.
7. Squeegee from the center out.
This is the point where you'll squeegee away excess fluid, removing it from between the film and the glass and creating a solid seal. Start in the center and stroke to the right, then the left side of the window. Continue this process with working from the center to the edges of the window with overlapping smooth-line strokes. You'll want to avoid the "snow plow" effect (where lines of leftover fluid end up trapped between strokes).
8. Trim edges with care.
Once your decorative window graphics are adhered in place, it's time to clear away and dry up any excess fluid and trim the edges to the perfect shape. Use the Edge Guide and Razor in your LINTEC Application Kit to cut away any excess film. Take care and be patient — you will want to avoid scratching the glass or the remaining decorative film with the razor. It's best to cut in one smooth, continuous, straight movement. The decorative window film installation is now complete! Let it dry fully for a few days before washing it or contacting the surface.
9. Never use a harsh cleaner.
Avoid using chemical installation fluids or Windex with your decorative window films. These can be harsh and attack the edges of the graphic, resulting in lifting and peel-up of the edges over time. Stick to simple clean or soapy water and installation fluid. We recommend 4 to 5 drops of baby shampoo or unscented dishwashing fluid mixed into a standard 32 oz. spray bottle full of distilled water. The LINTEC installation kit comes with an ideal fluid and tools to get the job done without causing any scratches.
10. Hire a professional.
If it all seems like too much work, no sweat! Hire a certified LINTEC installer and enjoy stunning, fast applications of decorative window films that are entirely scratch-free!
Reach out to us with any questions you may have and we'll be happy to get your decorative film installation on the right track.