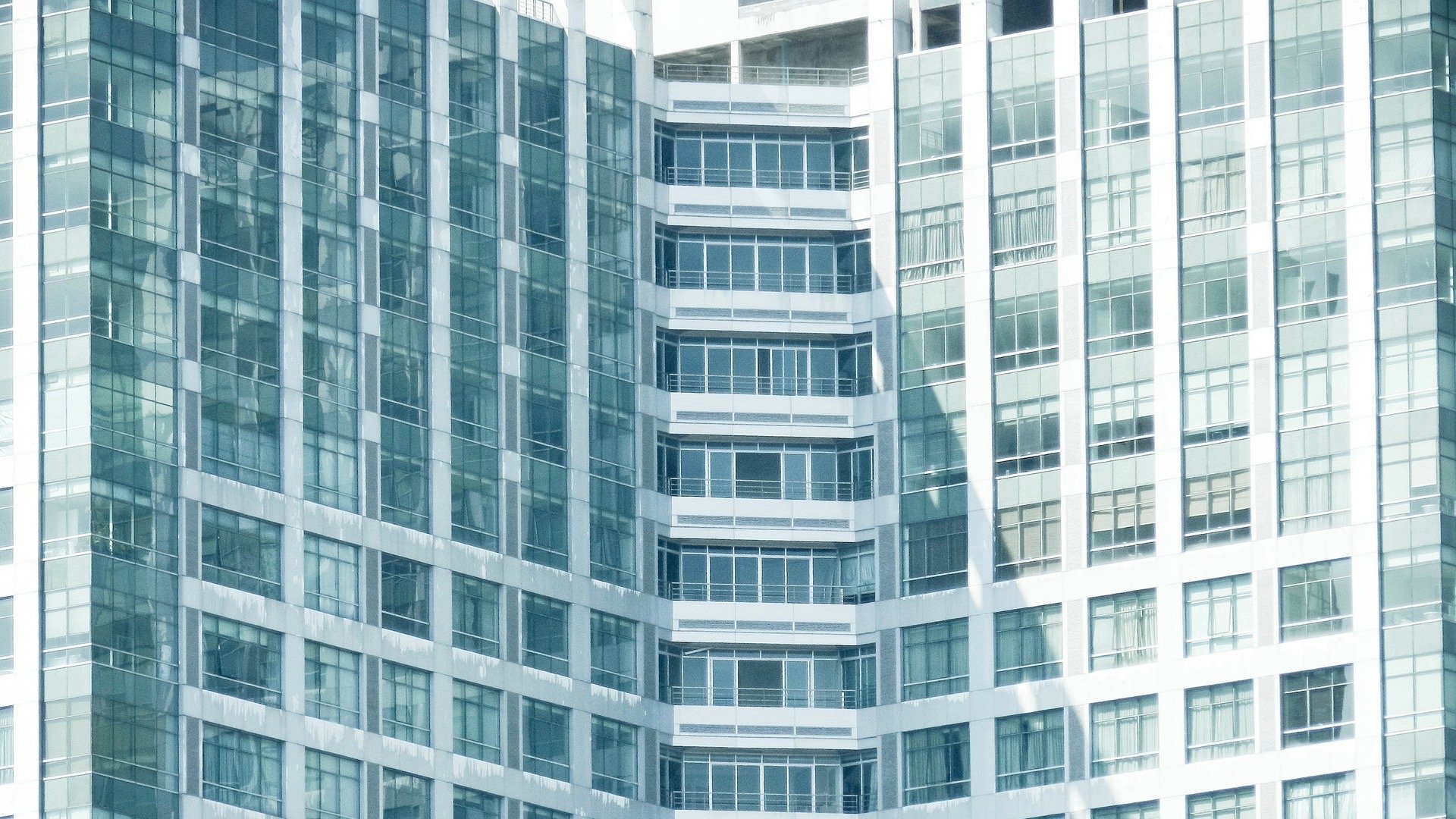 Architect Magazine notes that "interest in green building and utility rebates [is] on the rise." At the same time, recent architecture trends have led to more and more glass in both new buildings and retrofit projects. These influences have made decorative window graphics an excellent, cost-effective architectural material for AIA architects to raise the exterior style, interior appeal, and even the glass safety of today's green building projects.
Below, we'll examine 4 reasons that window graphics and films are helping AIA architects to optimize their latest designs.
1. Eco-Friendly Bonafides
According to the World Business Council for Sustainable Development (WBCSD), commercial buildings consume 40% of all global energy. The best way to defray the massive carbon footprint of these structures is with more sustainable architecture. Green building materials, such as eco-friendly window graphic films, enable you to put post-consumer recycled materials to good use in a fresh project that will create much less new waste.
AIA members can deploy decorative graphics, privacy films, or branded logos to create more eco-friendly building designs while incorporating visually exciting features. Our Digital Window Graphics product line can be customized to whatever style and size you want, and our commitment to environmentally sustainable manufacturing guarantees a minimum of 80% recycled material in all of our eco-friendly options.
2. Avoid the Fishbowl Effect
According to a Steelcase study of over 10,000 workers across North America, Europe, and Asia, "lack of privacy is causing people to feel overexposed in today's workplaces and is threatening people's engagement and their cognitive, emotional and even physical wellbeing." In fact, 95% of participants in the study felt like privacy in the workplace was important to them, but only 41% actually had the ability to work with privacy.
This is partially due to the prevalence of glass in modern commercial building designs, which creates "the fishbowl effect." It's hard to focus when every move feels like it's being watched from all directions. This is why digitally printed window graphics have grown so much in popularity. Use printable decorative films for logos, messages, signage, imagery, and even frosted or textured finishes that break up the space and improve the feeling of privacy in glass-dominated commercial spaces. LINTEC of America provides a wide range of textures, colors, and styles for window graphics and films.
3. Glass Safety
Polyethylene terephthalate (PET) window graphic films (which are commonly used in commercial architecture) enhance glass performance with a scratch resistant coating on the outer surface and an adhesive layer on the inner side. This substantially improves glass security, slowing down breaks and retaining loose shards if and when a window is damaged or shattered. Since films are applied on the interior side, they also act as a barrier protecting occupants from the broken glass.
4. Potential LEED Credits
Not only do some states and utility programs offer rebates for window graphic films, but AIA architects are in favor of the latest window graphic technology. Some window graphics and films may even help to qualify you for LEED credits in the right circumstances.
The AIA Dallas, for example, has offered training credits on a program around the new technology for window films and graphics. The abstract for the program notes that "It works so well, up to 18 LEED credits are associated with this single technology." We would encourage you to do research to determine if using eco-friendly window graphics manufactured from recycled materials may contribute to potential LEED credits in your design. There are real professional advantages to making use of this cost-effective and supremely efficient architectural solution.
Interested in exploring what architectural window graphics can do for your next design? Call us up. LINTEC of America maintains a large portfolio of eco-friendly window film solutions that can help you optimize your project for occupant privacy, attractive branding, or maximum UV protection.