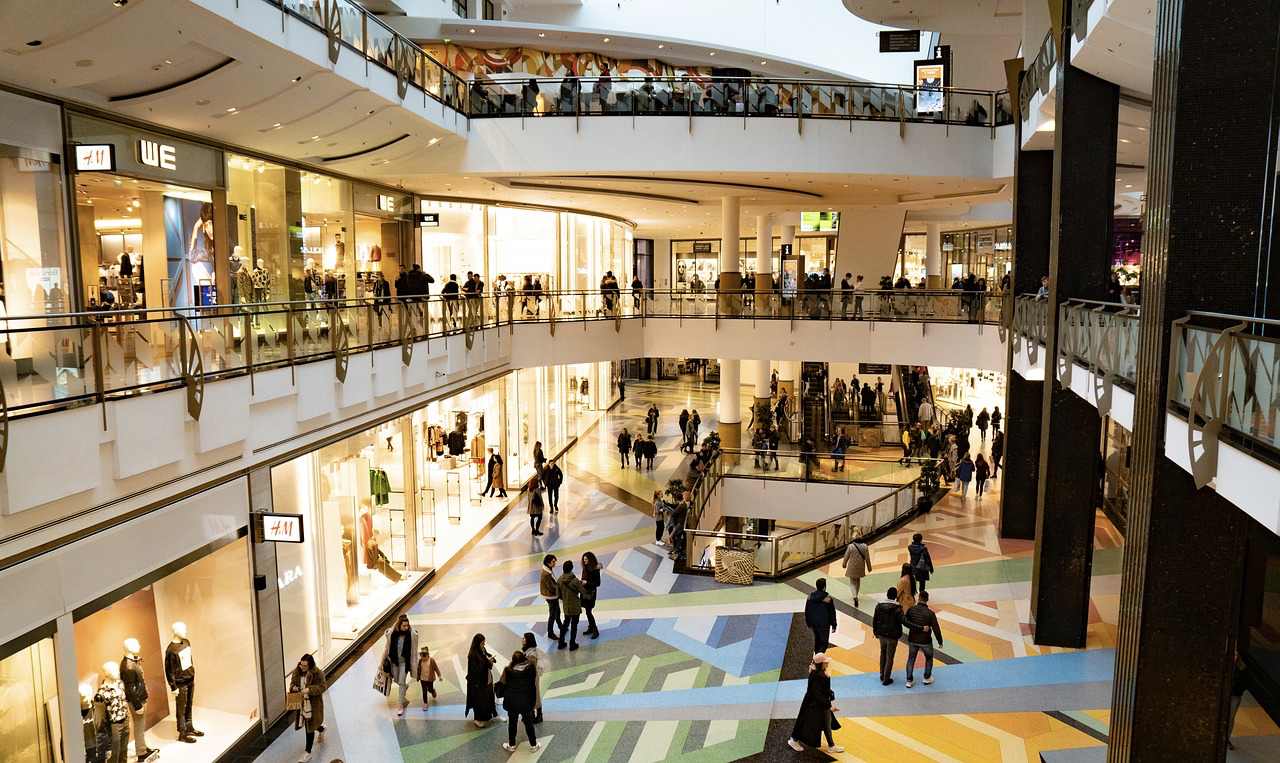 With the CDC's recommendation of clear communication around in-store safety processes for COVID-19 comes an added layer of responsibility in your decor. Commercial window film is a cost-effective, creative, and compelling way to share these processes with in-store foot traffic. Here are five tips for utilizing these films effectively:
1. Harness Your Branding
Branded window films lend flair and identity to otherwise lifeless—and indeed, nearly invisible—glass or plastic surfaces like storefront windows or kiosk enclosures. With shoppers still adjusting to the reality of the store processes and precautions born from COVID-19, you can make double duty of those windows.
A branded window film can keep the storefront aligned with your store's look and feel while also reminding customers about mask requirements or reassuring them about your safety practices. You might even use them to clarify that your brand is open!
2. Make Use of Partitions
OSHA recommends installing plexiglass partitions to create artificial distance between workers and customers at the register. However, why stop there? Like many offices and schools, you could incorporate more transparent partitions above low displays, between lanes of foot traffic, or even just to interrupt and break up the space (while enhancing shopper and worker safety).
These partitions are an ideal place to locate signage or instructions in the form of commercial window film. Encourage shoppers to stand or wait 6 feet apart while in line, or remind them of your hand sanitizer stations.
3. Go Big
Commercial window film can be designed for virtually unlimited surface area. Whereas paper, cardstock, plastic, or foam signage would be difficult to print, transport, or install in extremely large form factors, commercial glass films are often intended to treat the entire surface of a window.
You've got a great opportunity to catch shoppers' attention in an attractive (and effective) way with super-sized typography about your requirements or safeguards in response to the pandemic. Turn those windows or large glass partitions into billboards rather than taping up a couple small posters. COVID-19 processes are something you don't want buyers to miss.
4. Incorporate Visual Cues
Whether you're using it to add branded elements, decorative graphics, or directional signage to your store, commercial window film is great at being visual. They say a picture is worth a thousand words. Rather than just posting verbal instructions about your coronavirus precautions, make sure to work in visual signals about actions, objects, or locations relevant to your message.
LINTEC offers a variety of decorative films that are ideal for bold graphics—iconography that shows a hand sanitizer bottle, hands being washed, the way to wear a mask properly, or what six feet of distance really looks like would all be helpful additions to your commercial window film signage.
5. Try Using Negative Space
One appealing way to utilize a textured, colored, or printed film laminate is to use cut out space to create images or messages, rather than applying a decal in the shape of the image or letter.
This is great for areas you'd like relatively obscured for aesthetic reasons, but that would also work great for attracting shopper's attention to your COVID-19 procedures. Frosted window films are a popular choice for this technique.
Whether you choose a sprawling, colorful, branded digital window graphic or straightforward, tastefully-cut-out typography on a frosted partition, commercial window film is an alluring medium for encouraging in-store safety. Do what works best for your brand aesthetic, and the size of the glass or plastic surfaces you have available in your commercial space.