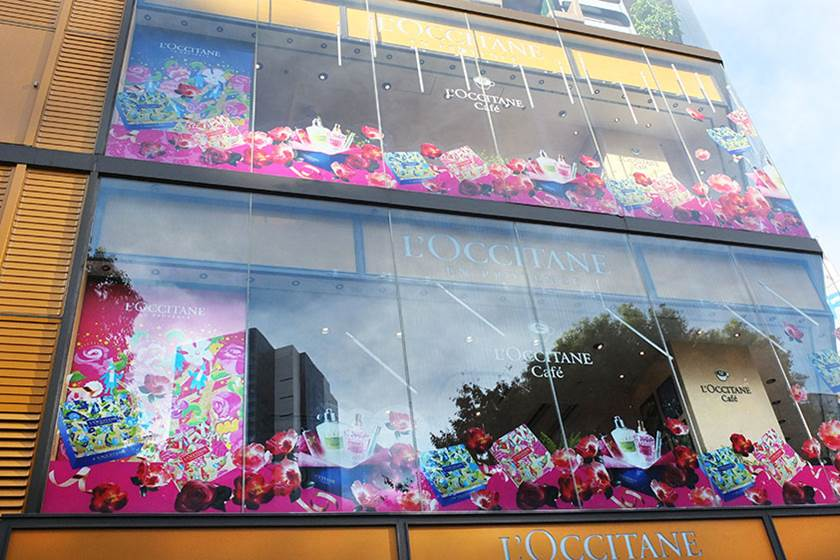 Comparing decorative film options? A few priorities are always top of mind for digital printers who need to select the right material for their customers.
It's gotta hold up over time. Peeling or fading decorative window graphics can damage your brand and undermine customer loyalty.

The films must be easy to work with. A frustrating application experience can prevent buyers from returning for future purchases.

The material should suit the purpose. No window film is one size fits all. Is this for a permanent installation? A seasonal promotion or event? To contribute to LEED points for sustainability? Having the right film for your application matters.
Let's take a closer look at these priorities so that you can make the best decision for your business.
Always Vet For Quality and Durability
Swatches and samples are important tests to get a good look at the quality of decorative film for windows and glass walls. There are at least three quality-related traits to check for at this stage:
Resilience — Will the film scratch, tear, buckle, or scuff under the expected conditions?

Fade Resistance — How does the film react to sunlight? Does it take your preferred ink well?

Adhesion — Is it easy to apply without bubbling? How likely is it to peel and how long does it reliably adhere to the glass?
A decorative film window display can convey information, add whimsy, and help your customers get their business noticed. While that's a great way to attract attention, you don't want it to be for the wrong reasons. A decorative film that provides all three of these qualities will help customers love the product you print for them.
Fast and Precise Installation
The installation process for decorative window films should be efficient, consistent, and straightforward. When selecting window graphics and films, there are two main application styles: wet and dry. Wet has several advantages, including:
You can slide and reposition the film on the glass during installation
It's easier to achieve a flawless install with no ripples or air bubbles
Removal can be simple and clean when you want to make a change
Wet-applied films are installed with a technique called "floating," where both the graphic and the glass are first wetted with water (or installation fluid), the film is applied, and then the excess is pushed out with a squeegee.
Printers who are looking for the best results and long-term performance should opt for scratch-free window graphics that install quickly and easily with a wet-apply style.
Material Options Matter
The materials you use to print your graphics and decorative film window options are another area where you want to compare options. The majority of window films are made of either polyester or vinyl. While both have effective uses, it's important to select the film material that's best suited to the job at hand.
Vinyl: Vinyl comes in a wide price range, from low-grade calendered versions that tend to be cheaper than polyester to high-grade cast vinyl that can be twice as expensive. However, even cast vinyl can't compare to the transparency you can achieve with polyester. The durability of vinyl shines best in outdoor applications.

Polyester: Incredible clarity, more convenient removal, and very stable indoor installation are the perks of polyester films. Whereas vinyl is widely viewed as harmful to the environment, today's Polyethylene terephthalate (PET) films are in the polyester family and can be made largely from recycled materials for truly environmentally friendly films. As LINTEC, our LEED-compliant PET films are created from up to 80% recycled PET.
Beyond the material type, customers will want options for the film's finish. Not all businesses are looking for a glossy window graphic, so see if your film supplier can provide matte overlaminate window graphics with a non-glossy, satin finish that reduces glare and reflectivity.
The Bottom Line on Comparing Window Films
Before choosing a supplier that offers decorative film for windows, take a careful look at the quality they provide and the options they're giving you. Also, make sure they have choices that are compatible with the printing technology you have now, and what you have your eye on for the future. That can help your business stay strong and successful.
Take some time to look through the offerings, so you can have the best chance of getting the right film supplier for your long-term needs. You know what your customers want and need from you, and your goal is to find the best way to meet customer requirements while growing your business at the same time. Partnering with the right supplier can make a big difference.
Ready to find the right decorative film for windows from LINTEC of America? Request a free swatch book and find the best options for your customers today.