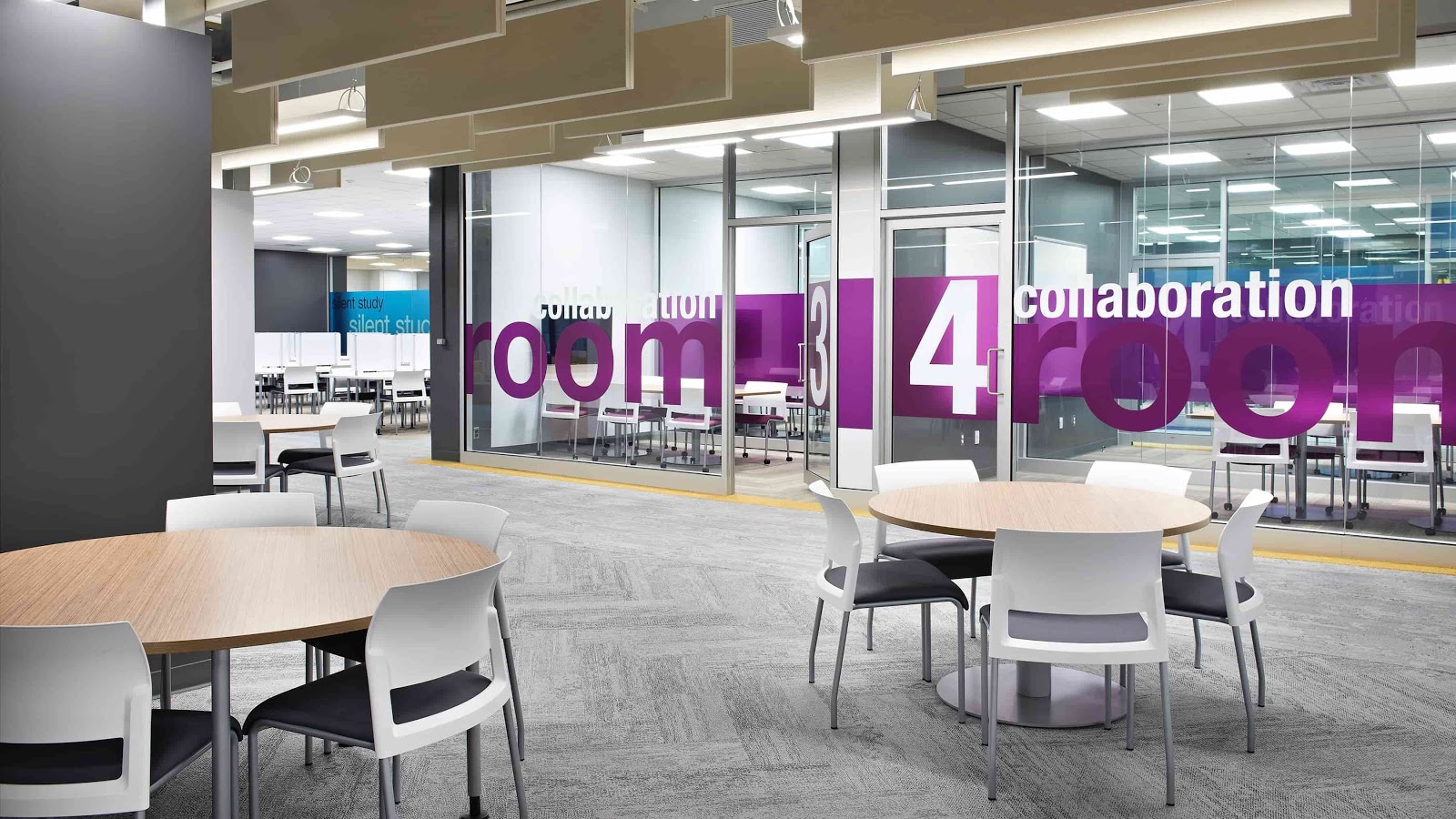 Whether you're designing a brand new office or upgrading an existing one, digitally printed window film can be the linchpin that ties the entire aesthetic together. You may not think of decorative window film as being that important, but when you can customize designs and handpick materials, you can create an office environment that's distinctly yours.
Here are a few of the benefits you'll experience when you work with the kind of digitally printed window film that LINTEC of America offers.
Form Meets Function
One of the great things about custom window film is that it can serve many purposes. Not only can it add a visually appealing element to your modern office decor, but depending on the materials you use to print the window film, you can also outfit your windows and other glass surfaces (like the glass walls of a conference room) with a scratch-free or satin surface.
Window film printing is a versatile process that can be customized to whatever your needs may be. If you want to promote privacy in the workspace, then digitally printed window film can help you do that. If you want to add some visual pizzazz to your office, then you can create a custom window film that does just that.
Company-Specific Branding
Another exciting benefit of custom decorative window film is its ability to match and magnify your company branding. Every company has a unique brand identity, so it makes sense that your office should reflect that identity, right? That's what printable window film has to offer.
For example, if your company works out of an open office format, then you may not have a lot of space to decorate since there aren't many walls to display things on. And if you have a conference room, then the odds are pretty high that it's wrapped in glass walls. This is great for promoting office culture but can be distracting for people inside and outside of the conference room.
With custom decorative window film, you could adorn those glass walls with an oversized illustration of your logo (or maybe something more playful, if that's the tone you want your company to go after). This won't only create a more private environment, but it will also add an appealing bit of company-specific branding to your office.
A Variety of Materials at Your Disposal
Here at LINTEC, we've worked hard to make sure that all of the digital window graphics we offer are compatible with the newest and greatest ink-jet technologies. We want our customers to create the graphics they want, regardless of size, material, or ambition. If you want an optically clear window film, we've got you covered. If you want a window film that creates a fun optical illusion, we can do that too!
Digitally printed window film is all about what you want, which is why we offer a variety of materials that you can use to print your window films. Here are just a few of the window film materials you'll find:
Matte overlaminate window graphics with a non-glossy, satin finish

Eco-friendly window films

made from no less than 80% recycled PET material

Optically clear and easily removable adhesives

Permanent adhesives that will last for years

And more!
Create Your Own Digitally Printed Window Film
If you're looking to upgrade your office, then investing in some digitally printed window film may be one of the best options at your disposal. These fully-customizable products can be used in a variety of contexts, and thanks to the different materials custom window film can be printed on, you can create something that's unique to you and your company's brand.
Get in touch with LINTEC of America today to learn more about the types of digital window graphics and films we offer!