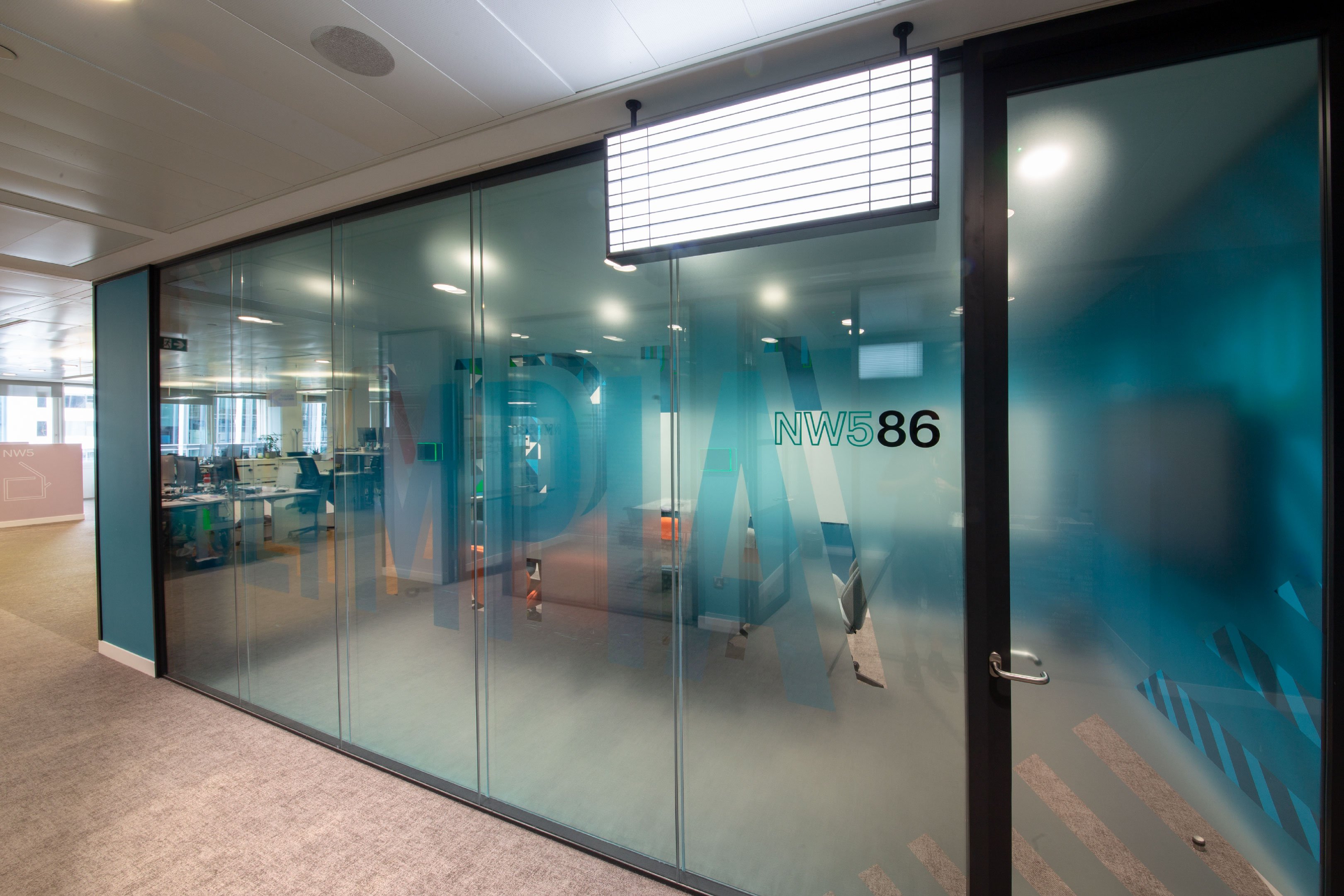 LINTEC is a premier manufacturer of window films, and recycled window films are no different. We offer window graphics made of 80% or more recycled polyester that are manufactured using 40% less energy than their non-eco-conscious counterparts. But are these films made of recycled materials worthwhile? Absolutely. Here are 6 benefits of our eco-friendly window graphics.
They're High-Quality
When people think of products made from recycled materials, they typically think of those products as looking a little different than they're used to. With our window graphics, that's not the case. Despite being made of 80% recycled materials, they're as perfectly optically clear as any of our other window films. They're also durable, strongly adhesive, and easy to remove. You don't have to sacrifice quality to purchase window graphics responsibly.
They're Affordable
Sustainability shouldn't be gatekept by higher pricetags the way it so often is. LINTEC's eco-conscious window films are sold at the same affordable price point as all of our other window graphics because we don't believe in treating sustainability as a luxury.
They're Customizable
Thanks to our extensive product catalog and the wonders of digital printing technology, these window graphics are totally customizable. Our recycled window films come in all of the same customizable varieties as our regular window graphics. They can be frosted, have vision control properties, or be printed with custom designs. LINTEC's eco-friendly window films can be customized to achieve whatever design aesthetic you're looking for.
They Help You Attain LEED Points
If you're an architect looking to create an environmentally conscious design, using LINTEC's eco-friendly digital window graphics is a great option. Not only are they beautiful and functional, but they can help your project's LEED point count along.
They're a Branding Opportunity
Incorporating a window graphic made primarily from recycled materials into your offices or retail store designs can be a great way for your company to brand itself as a green business and appeal to environmentally conscious consumers.
They're a Great Choice
Between their 80% recycled polyester makeup and the fact that they take 40% less energy to manufacture, our eco-friendly window films are an easy way for you to make a difference and do some good. Get that warm feeling inside by partnering with LINTEC for your window graphics needs.
LINTEC Digital Window Graphics
LINTEC is a leading provider of window films for privacy, branding, decoration, and more. Our high-quality window graphics are the best on the market. Interested in incorporating window graphics in your space? Get in touch with us to learn more.