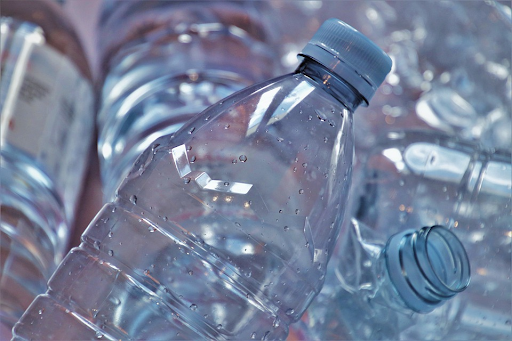 Green building projects might make use of all sorts of exciting and inspiring sustainable materials, such as hempcrete and newspaper wood, but this doesn't mean such materials are common or always practical choices.
Below we'll take a look at four of the most common recycled building materials in green architecture. These tried-and-true recycled materials are not only in abundant supply, but can be used for the vast majority of structural and decorative elements in your project.
1. Recycled (or Reclaimed) Steel
Steel is the most recycled of all building materials, so it is both easily accessible and cost-effective for green architecture projects. The construction industry has had great success in reusing steel from demolished buildings. As much as 98% of all structural steel — such as rebar steel — is actually being recycled and not sent to landfills.
Mining, heating, and forging fresh steel takes a lot of energy, but recycling it makes it a very sustainable and long-lasting material for structural support, framing, roofing, facades, and more. A typical 2,000 square foot wooden home may take 50 trees to construct, but a steel frame takes no more than about 6 scrapped cars worth of steel.
2. Recycled Glass
Roughly 27% of manufactured glass is eventually recycled. It's also an incredibly versatile substance. You can leverage recycled glass for windows, doors, and skylights, of course, but glass is also useful for:
Glass Concrete: Made from a combination of glass and fly ash, this concrete-like substance is great for construction molds, large panels, or building blocks.
Decorative Kitchen Elements: Think about the potential of recycled glass for tiles, durable and attractive countertops, kitchen backsplashes, colorful tiles
Landscaping: Bright and smooth pebbles for the yard (glass mulch) will never rot and need to be replaced. Colorful glass sculptures in green and amber, perhaps from recycled bottle glass, could also be a nice sustainable touch.
3. Reclaimed Wood
Not every wood board needs to come from a fresh-felled tree. Opting for reclaimed wood is among the most environmentally responsible choices you can make in construction and architecture. It saves lumber from landfills, reduces the number of trees that must be harvested, and even adds aesthetic value to your project.
Use your reclaimed wood for framing, flooring, cabinets, railings, and furniture elements. Be sure to have any reclaimed wood material inspected for rot, insect damage, and strength before moving forward with it in your project.
4. Recycled Plastic
Using recycled PET plastics not only saves them from landfills, but recaptures and re-uses the 40% of PET's energy use that's trapped in the raw materials. Recycled plastics compare favorably with other recycled materials for overall eco-friendly impact. For example, recycled PET plastic bottles use less energy, produce less solid waste, and generate fewer greenhouse gases than either glass bottles or aluminum cans.
Plastics can be used for all manner of building materials and products necessary to the finishing of the building. Everything from insulation to plumbing to eco-friendly decorative window graphics can make use of post-consumer plastics from recycled bottles and other sources.
Suppliers Are Embracing Recycled Building Materials
As the green architecture movement continues to expand, it's become increasingly straightforward to find reliable suppliers who rely upon recycled materials for their products. At LINTEC, our mission is to reduce the carbon impact of our window graphics through any means possible. We offer eco-friendly digital window graphics made from a minimum of 80% recycled materials. Contact us today for samples or more information about our sustainable product lines!