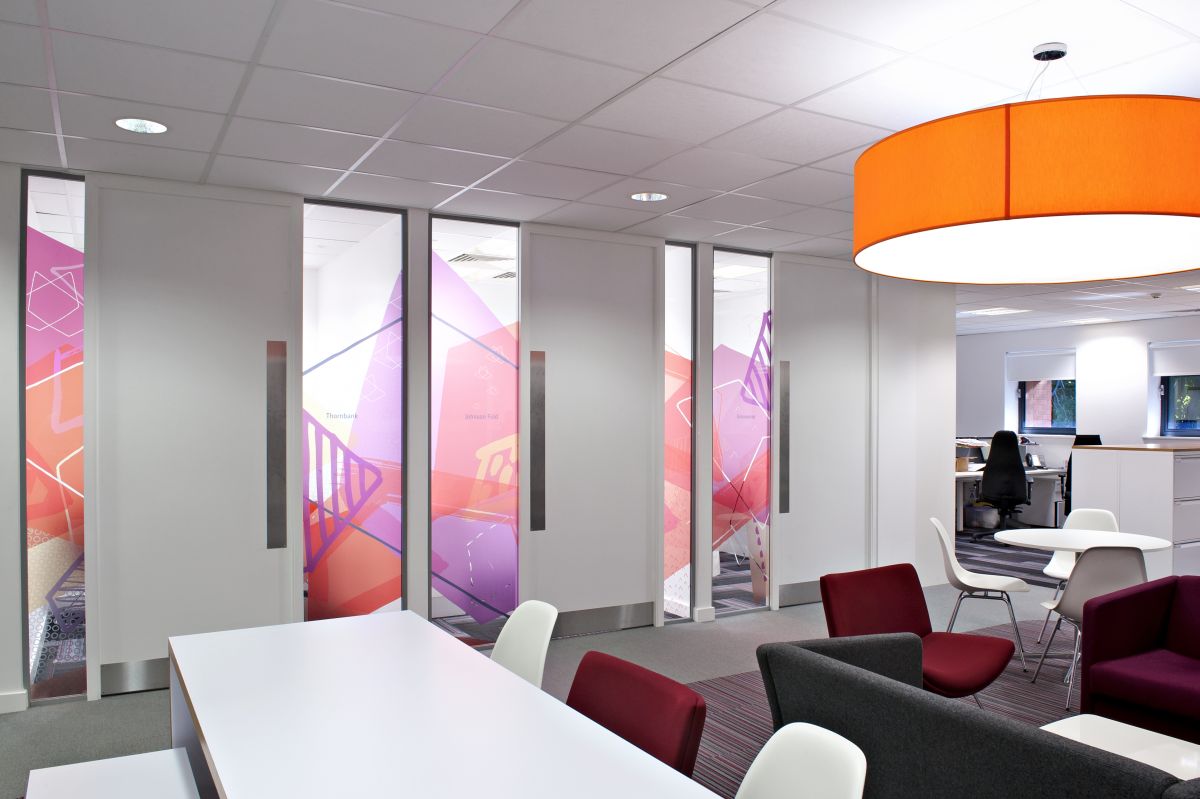 Decorative window films may seem like an accessory or a novelty item, but they've now become an ideal tool for branding, customizing, and transforming all number of business and commercial spaces. They're often used in retail settings to advertise products, or in office buildings to add privacy to meeting spaces or to add a dash of color and ingenuity in what might otherwise be a dreary atmosphere.
Today, inkjet printable window film enables architects, planners, and designers create stylish, unique, and cost-effective designs for windows, glass walls, glass doors, and glass partitions. They're also useful for enhancing privacy and UV protection. Architects and designers can use their creativity to create optical illusions, meaningful images, and even works of art.
Printable adhesive window film is applicable in almost every setting, not just businesses. They're popular in schools, libraries, public buildings, and even government agency buildings. When designs can be printed directly onto the film using an inkjet printer — and even including UV curable film — the only limit is the imagination of the designer.
Versatile Window Films
Compatible with today's new inkjet technologies, LINTEC of America's Digital Window Graphics are available with a diverse range of features to help architects, designers, and planners realize the full breadth of their projects.
For print service providers (PSPs), Digital Window Graphics provide a new and versatile series of products they can offer their clients. LINTEC products are used all over the world in multiple industries, but they are particularly popular as part of architectural and interior design projects. It pays for PSPs to familiarize themselves with these innovative window films so they can provide excellent service when clients ask for them by name.
LINTEC of America's Digital Window Graphics line includes window films with permanent or removable adhesives, scratch-resistant topcoatings, and UV protection. They are available in both PET and PVC, or vinyl, and can be placed for both short term and long term installations.
Impactful Designs
LINTEC's films come in a variety of styles and designs. Once a product is selected, a range of LINTEC's patterns can be chosen from to be printed. However, many planners and designers choose to incorporate their own designs into their film in order to optimize their space, whether it is a brand logo, a colorful image, or a custom pattern.
Once a design is finalized, it can be printed, shipped, and installed on-site.
Installed by Experts
LINTEC Digital Window Graphics are installed throughout the U.S. by expert installers to assure the client of the quality of their installation. This alleviates the worry that the installer may make mistakes because of their unfamiliarity with the product or because of their lack of experience. Nonetheless, the end user can work with a trusted installer if they've used one in the past.
From start to finish, LINTEC's inkjet printable window films are procured, designed, printed, and installed by a range of experts to ensure that the end user can customize their space to meet increasing demands for style and privacy.
To begin the process, simply contact us. You can also request a free swatch book if you'd like to add Digital Window Graphics to your material library.