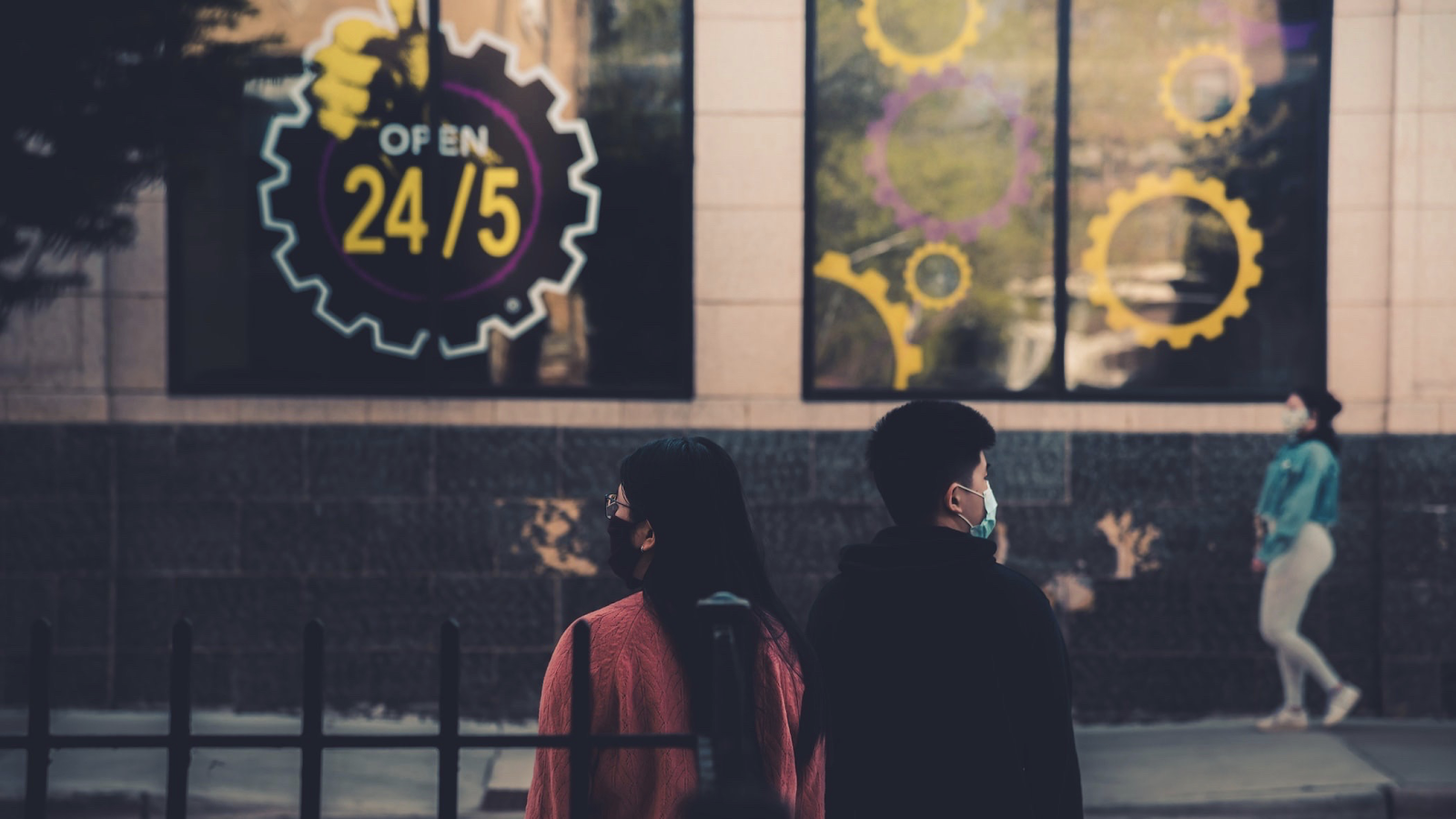 The ultimate goal of an effective COVID-19 response is to get customers back in stores during (and after) the reopening process. But there are three things you're going to need to accomplish this:
First, you've got to operate at an on-site capacity that is financially viable and adequately safe.
Second, you need a supply chain that can produce enough of the goods you need.
Third, you need to build trust with customers and workers alike by showing them that it's safe to return to the store.
Together, these elements are a three-legged stool, and retail businesses will need all three before they can recover. You may not have much control over the supply chain or state and CDC recommendations for capacity, but you do have some measure of control over customer and employee trust. One tool in your arsenal is on-site signage, particularly in the largest areas available to modern stores: windows.
Here are a few ways that retail window film can help you build trust with customers during (and after) COVID-19:
Be Visible
If you want shoppers, you first need folks to trust that you'll be open when they drive over to shop. Try blasting the message with large storefront window films. The printed film could feature exciting graphics and written messages that inform passersby (of folks driving past on the road) that you're definitely open for business.
The larger and more visible the message, the more reach you'll have, which is why windows are such a great medium. And it's a lot easier to put up (and keep up) adhesive glass films than massive, hard-to-create, tricky-to-hang posters or other decorations.
Communicate More
In-store safety precautions can be communicated clearly throughout the space with the help of retail window film on windows, kiosks, plexiglass checkout barriers, aisle dividers, and more. With translucent shields and partitions being recommended as a safety feature by the CDC, you'll have plenty of free visual real estate for consistent and frequent communication of essential safety messages.
Reassure About Safety
Don't stop at instructions and reminders—your retail window film can also include reassuring or positive messages that put customer minds at ease. Help shoppers feel secure knowing that their safety has not only been considered but is a priority to your business. It can also help to express solidarity and optimism with encouraging graphics or slogans.
Integrate Barriers Naturally
It's disconcerting to walk into a familiar retail space and be confronted with large, unfamiliar plastic dividers, 6-foot interval markers, and safety reminders all over the place. While smart and necessary, these obtrusive precautions can make shoppers uneasy or hurt their confidence that shopping is such a great idea. Try your best to transition to a safe environment more naturally by integrating these elements with a thoughtful aesthetic in line with your brand identity.
Retail window film can give new partitions texture, color, or decorative imagery. Unless it's an area where a transparent shield is required, you could use film to create a sleek frosted look or incorporate attractive branded images.
These efforts will make a huge difference during the reopening process and on the road to normalcy after the pandemic has tapered off, but fears still linger. Retail window films are a cost-effective and appealing tool to build trust with customers and ease their minds.