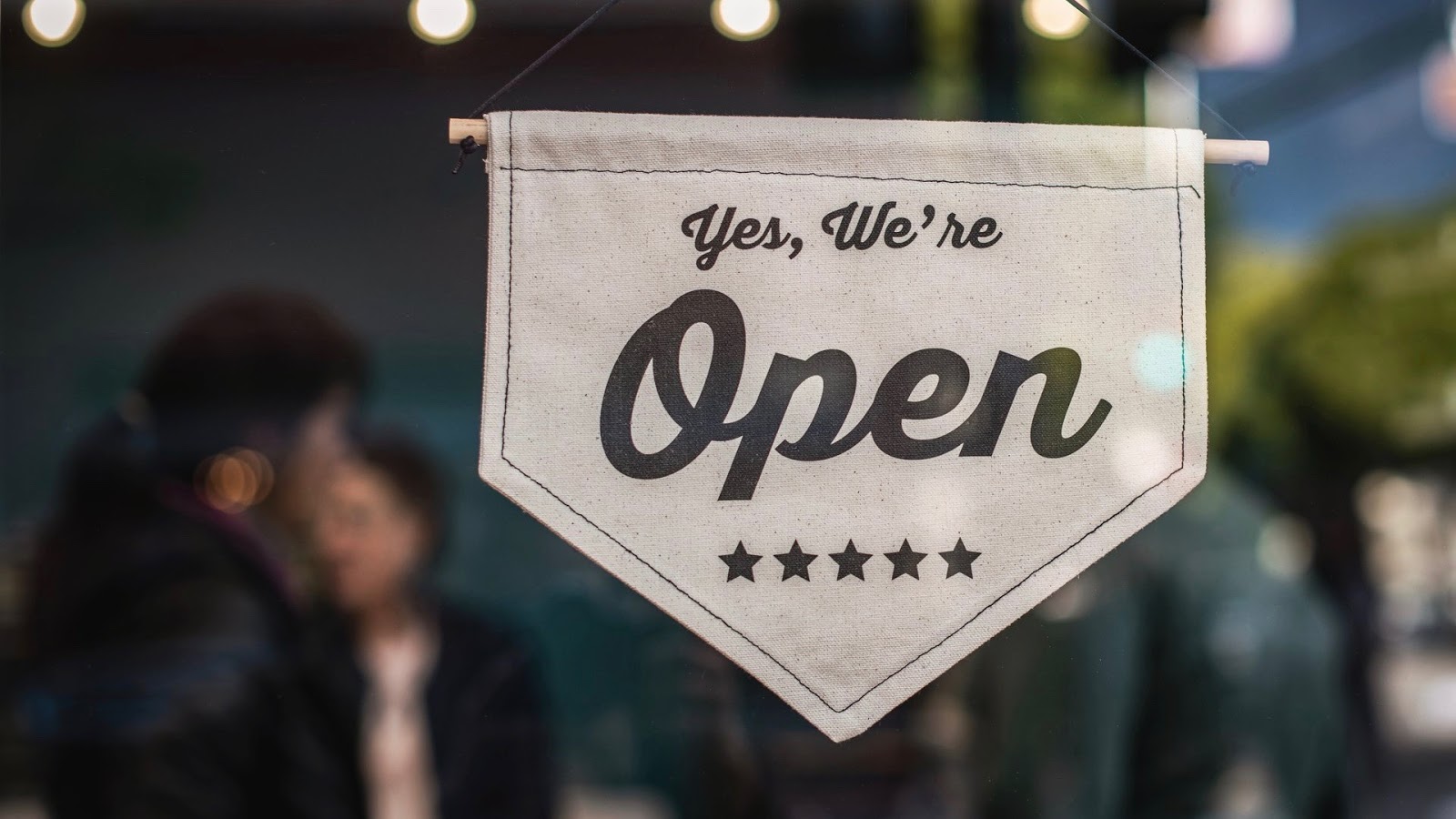 The COVID-19 pandemic has changed the way we interact with each other and the businesses we work with. Even as we gradually move toward a return to the status quo, companies and offices across the country have to consider how to communicate with their employees and customers about safety standards and updates.
That's where window graphic films can help.
If you need to quickly inform a customer about your business' precaution during COVID-19 or want to offer some uplifting words of encouragement to passersby, then window graphic films can help. Here's how.
Safety Guidelines
As the country continues to reopen in phases, you need to make sure your customers know what you and your employees are doing to protect people from exposure to this virus. And with different states requiring different precautions, it's not enough to assume that everyone knows what their role in those precautions is.
To make sure you keep your employees and customers safe and informed, you can design and install a retail window film in your storefront that clearly explains whether or not you require masks, reminds people to stay at least six feet apart whenever possible, and points customers toward the closest hand sanitizer dispensers. The CDC even has some free resources you can use a starting point for your designs!
While a simple piece of paper taped to a window can convey this information, that's an unappealing solution that won't inspire people to walk through your door. Treat these safety signs the same way you would treat a storefront window graphic; as a resource that differentiates your brand from the competition.
Business Updates
Businesses have been in murky water for a few months now, and even though things are opening up, it's a slow process. If you're reopening, you'll want your audience to know, so design a fun window graphic film that obviously and excitedly proclaims that you're back in business!
If you're staying closed, then make sure your windows provide that information, too. Even a simple but pleasant "We're closed for now, but can't wait to see you again!" can go a long way toward keeping you in your customers' minds and encourage them to anticipate your reopening.
Words of Encouragement
The uncertainty our country is facing can feel overwhelming, so why not adorn the windows of your office or business with some encouraging words that reinforce your brand and give people something to smile about? These can be as practical, like a gentle reminder about social distancing recommendations, or it can be an uplifting quote about how "we're all in this together."
You could even take inspiration from some of these movie theaters in the UK and use your company signage in fun, clever ways to keep your brand top-of-mind and provide some much-needed levity.
With the window graphic films that LINTEC of America can provide, just about any design that you can dream up can be printed and displayed on a glass surface. Want a graphic of your company mascot wearing a mask? You got it. Looking to boost your store's curb appeal with an encouraging quote? When you work with LINTEC's Digital Window Graphics team, you can curate a window graphic that does all of this and more.