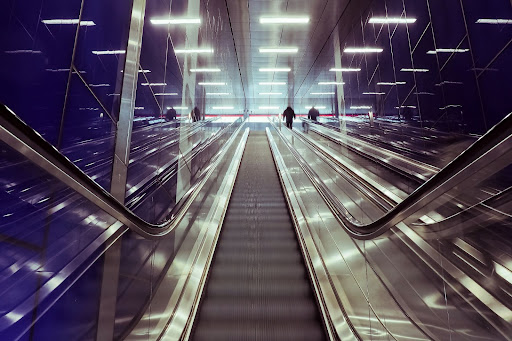 When you're looking for decorative window films to use at your business, you're undoubtedly looking for good quality and plenty of value. The film needs to be rugged, durable, and scratch-resistant, but it also needs to be aesthetically pleasing, so your employees and customers can enjoy it.
There are a few leading types of decorative window film to consider, and it's worthwhile to take the time to get the best one for your needs. Here are three materials for films worth looking at so that you can make an informed decision.
1. Polyester Window Film
Polyester is the best choice for window film. It's more resistant to shrinking, reducing the chances of it not filling the space. Less shrinkage also protects any design or pattern on it, so you don't have to worry about how it will look when it's completed.
Another good reason to use polyester window film is that it can be made scratch-resistant, and that's often important to businesses. People may intentionally touch the window film or accidentally brush themselves or something they're carrying up against it. You don't want the film to scratch easily; polyester will look great for a long time.
Additionally, polyester window films are more environmentally friendly than PVCs, and they're frequently made with recycled content. They're also great for "invisible film" options when you don't want a pattern on them but you do want to tint your windows or otherwise protect your employees and customers from glare and harsh light.
Polyester has excellent removability characteristics, depending on the environment. Vinyl will typically come off in small pieces, while Polyester will maintain its physical integrity during removal.
2. Vinyl Window Film
Unlike polyester options for window films, vinyl film options can be frosted or textured. That gives you a lot of decorative options without locking you into just one kind of pattern or style. Whether you're looking for a frosted glass look for office partitions without all the work of etching glass, or you want a textured film to add graphics or a pattern to your front windows, vinyl is often the material of choice.
Vinyl is often less costly than some other window film options, encouraging its use for commercial applications. Especially if you have large windows or need to cover a lot of space, vinyl could be the most cost-effective decorative window film choice for your needs.
Outdoor applications typically require vinyl, and it's a great way to add decoration to your windows that's not as easy to remove. That can mean less chance of peeling and other problems so that you can have great-looking windows for longer. While window films don't last forever, the goal is to choose a good balance between quality, value, cost, and durability. Vinyl often fits those requirements very well.
3. Recycled Window Film
One of the up-and-coming popular options for decorative window film is recycled film. This can be made with up to 80% recycled material from water bottles, helping to protect the planet and providing a great-looking, durable window film you can feel good about. While it's not right for every application, there are plenty of places where this film is a good choice.
What to Look for in Your Window Film
Before installing the film for your windows, make sure you understand how the film works and the way it should be installed. That not only helps the film look better but it can also help it last longer. There are UV curable options, recycled films, polyester and vinyl options, and different needs based on the thickness of the film and other details.
With proper installation and the right care, you can make your decorative window film last and look great for years. It's important to be clear about what you want from it at the very beginning, as that will help keep you happy with the film for a long time. For example, while cost matters, you want to get the best quality film for your budget. Not only will it last longer, but it can enhance your space and stay decorative throughout its lifespan.
Don't choose a window film until you've got your questions answered and worked with a professional. You don't want to pick something that isn't going to meet your needs or hold up to the environment where you're using it. Working with experts in the window film business is the right way to feel confident about any film you purchase and install. Then you'll have the look you were going for and one that both customers and employees can appreciate.
Ready to find the right decorative window films for your needs? Request a free swatch book today!