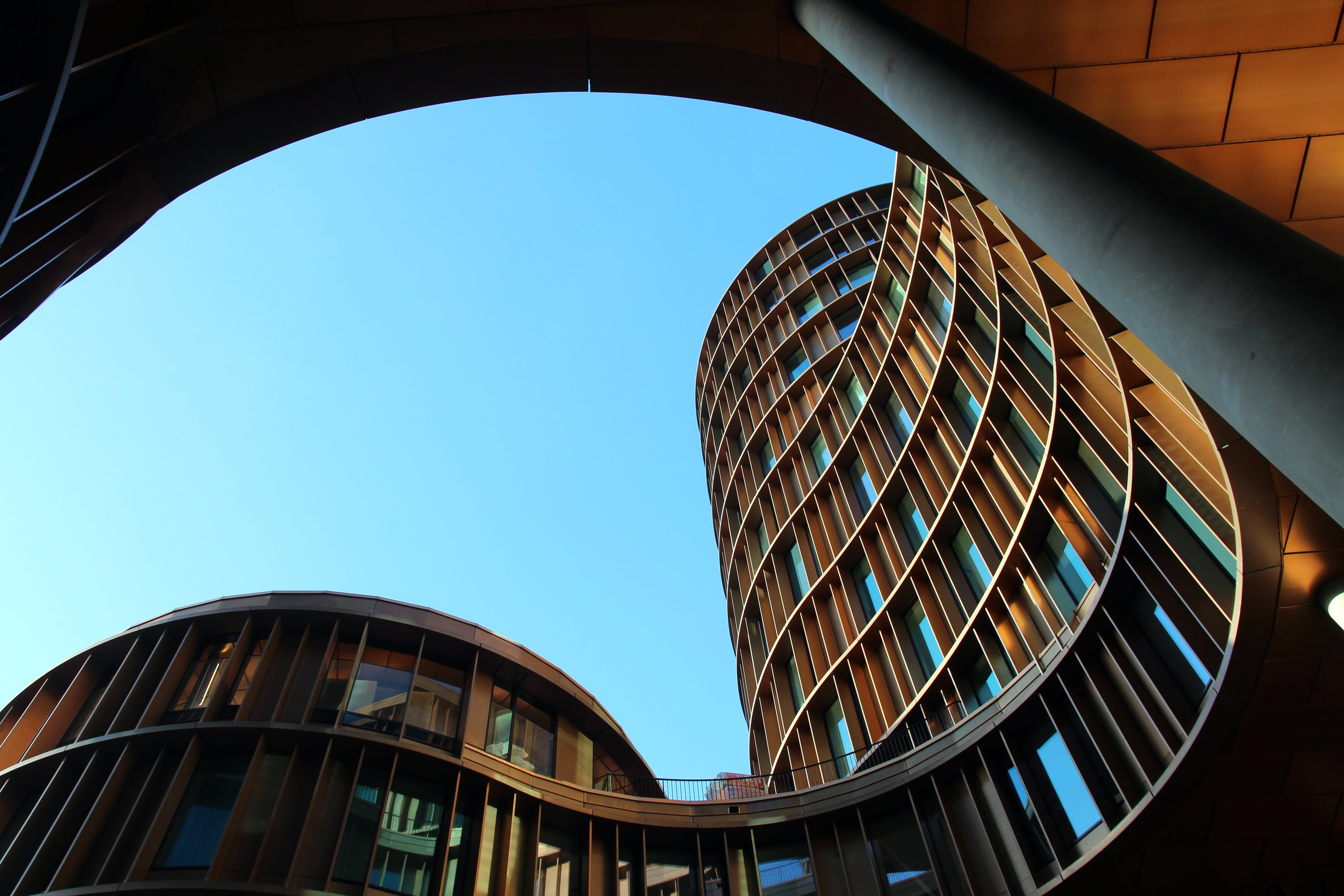 The green architecture movement has been steadily gaining momentum since the early 1990s, and architects are always looking for innovative new ways to promote sustainability. Eco-friendly window films are a small but significant contribution to the effort.
Achieve Green Architecture With Eco-Friendly Window Films
These advanced films are in alignment with the goals of the AIA Committee on the Environment (COTE) and the EPA. Both organizations continue to encourage a broad range of sustainability priorities, including:
Eco-friendly building materials
Energy-efficient materials or processes
Low-impact and low-waste construction processes
Improved indoor air quality
Efficient use of water, energy, space, and other resources in the design
Eco-friendly window films can contribute in all six areas, either directly or indirectly. LINTEC's ECO-2000 ZC films not only provide high optical transparency and simple removability but offer several substantial benefits that support green architecture design principles:
Post-Consumer Recycled Materials: The facestock of the ECO-2000 ZC film is made from a minimum of 80% recycled PET material, resulting in reduced plastic waste in the industry.
Reduced Resource Consumption: The manufacturing process for our eco-friendly window films and graphics significantly diminishes the consumption of petroleum resources, reducing the energy used in the production process by 40% and reducing CO2 emissions by 24%.
Contributes to LEED Priorities: A green architecture project often seeks to earn a LEED classification (Certified, Silver, Gold, or Platinum) by accumulating LEED credits through eco-friendly practices. Eco-friendly window films are a benefit because LEED looks for building materials that contain post-consumer recycled content.
Supports Window-Heavy, High-Daylight Designs: The World Green Building Council identifies sustainable and renewable resources like sunlight as a top priority of green architecture. Design your building to maximize daylight with glass surfaces, and use digital window graphics or tinted/frosted films to soften or break up the light's heat and glare.
Green Building Architecture Is Making a Difference
Buildings in the United States account for 38% of energy-related CO2 emissions, 12% of water consumption, 68% of electricity consumption, and 39% of total energy use, according to the EPA. With a slice of the pie this large, green architecture is positioned to have an outsized impact on the sustainability of our economy.
The proof is in the research. Many studies have demonstrated that LEED-certified buildings consume roughly 25% less energy (during construction and daily operations) than non-green architecture. The EPA continues to provide a whole host of programs and info on how to contribute to the green architecture movement—including on environmentally preferable building materials, where LINTEC's eco-friendly window films fit in.
Looking for more information on how to design a sustainable building with environmentally conscious materials? Follow our active blog for regular updates on eco-friendly and green architecture!