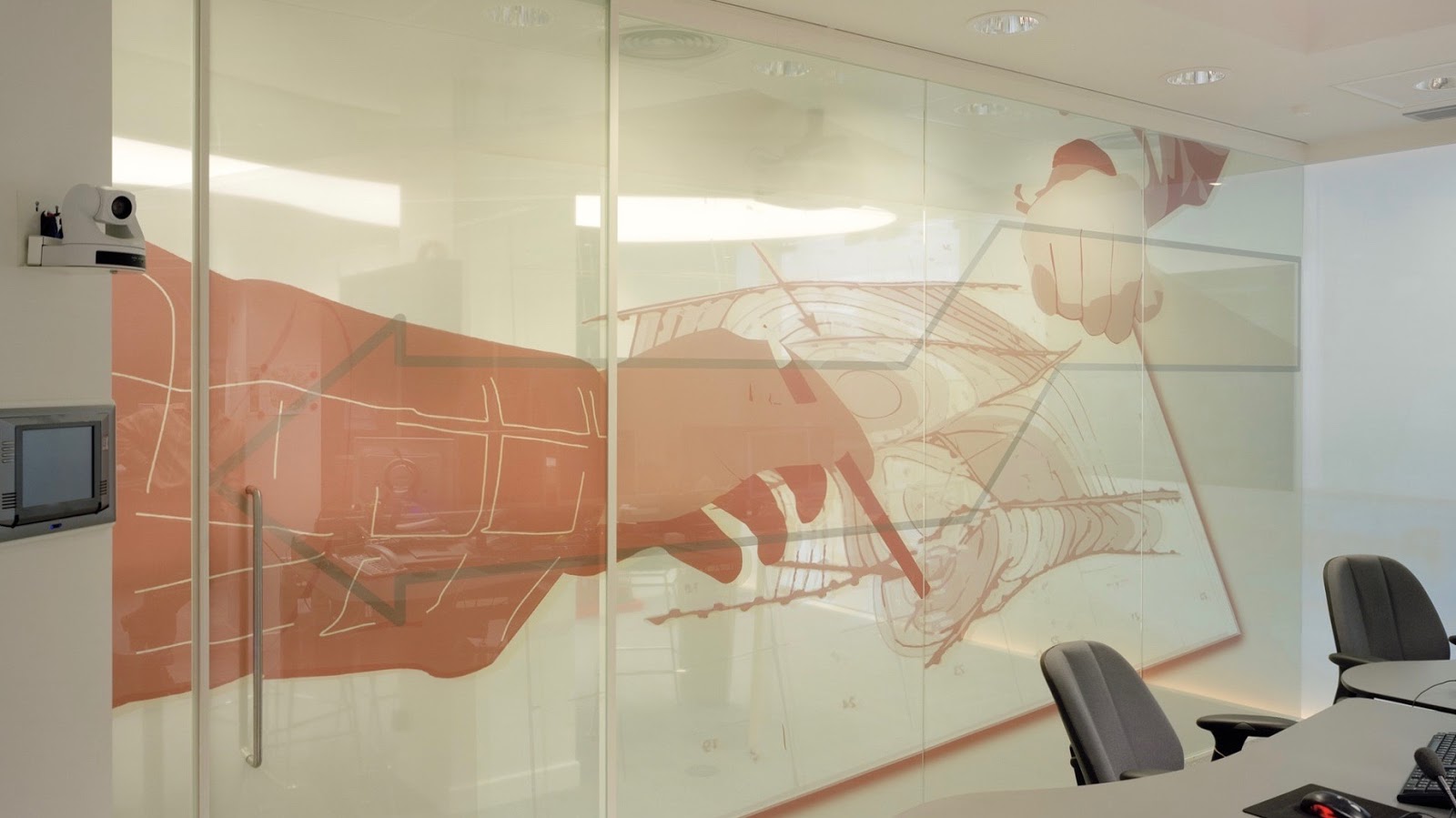 Window graphics can be the difference between a traditionally designed office space and a dynamic, colorful, compelling environment that encourages creativity and productivity. However, just any printable window film won't do. If someone's looking to really transform their windows, then they need the best products the industry can provide.
This is where LINTEC can help. The digital window graphics LINTEC offers are durable, optically-clear, and built to last. They're easy to install (and remove, if needed) and can be customized to meet any aesthetic a client could dream up. Here's how LINTEC's unique brand of printable window film can help improve your window graphic printing business' return on investment (ROI).
Customizable Window Graphics
People love making something of their own, and more clients than ever are looking for window graphic printing services that allow them to create customized graphics for their offices and homes. However, to meet these demands, printers need to work with window films that can be cut and shipped to meet whatever needs the client has.
These decorative window films also have to be printable in whatever colors, styles, and textures the clients ask for. Or, if they want different levels of opacity, frosting, or clarity, then they're going to want your window graphic printing services to be able to provide that.
Maybe this sounds like a lot, but it doesn't have to be. With the right printers and technologies, you'll be able to meet the needs of your audience, attract more customers, and, ultimately, maximize the ROI you receive.
Eco-Friendly Manufacturing Practices
More people than ever are making environmentally friendly business practices and products a priority in their lives. And with over 80% of the millennial generation saying that it's extremely or very important that companies implement programs to improve the environment, embracing eco-friendly manufacturing practices can go a long way toward improving your brand image and attracting more customers.
This is why LINTEC developed the ECO-2000 ZC, a new wet apply window film that's made out of recycled components. Not only does this printable window film offers high optical transparency and easy removability, but the facestock is constructed out of no less than 80% recycled PET material.
By working with sustainable designs like the ECO-2000 ZC, you'll be able to strike that ideal balance between the high-quality types of window film your customers expect with the emphasis on sustainable business practices they want. If you want to improve your window graphic printing ROI, this is one of the best ways to do it.
Compatible with the Best Window Graphic Printing Technology
All of the window graphics and films LINTEC produces are compatible with today's newest and greatest ink-jet technologies. We ensure that all of our products are free from particulates and other impurities, and use optically clear adhesives made from solvent-based acrylics to give our films the highest level of quality.
We know how crucial it is to deliver the kind of products your customers are imagining, which is why we use nothing less than the highest-quality material and make sure the Digital Window Graphics line of products are all compatible with today's window graphic printing technologies.
Maximizing your window graphic printing ROI shouldn't feel like an uphill battle. If you're interested in learning more about the ways LINTEC Digital Window Graphics can help you, please get in touch with us! We'd love to talk you through the different products we offer and work with you to find the best products for your customers.