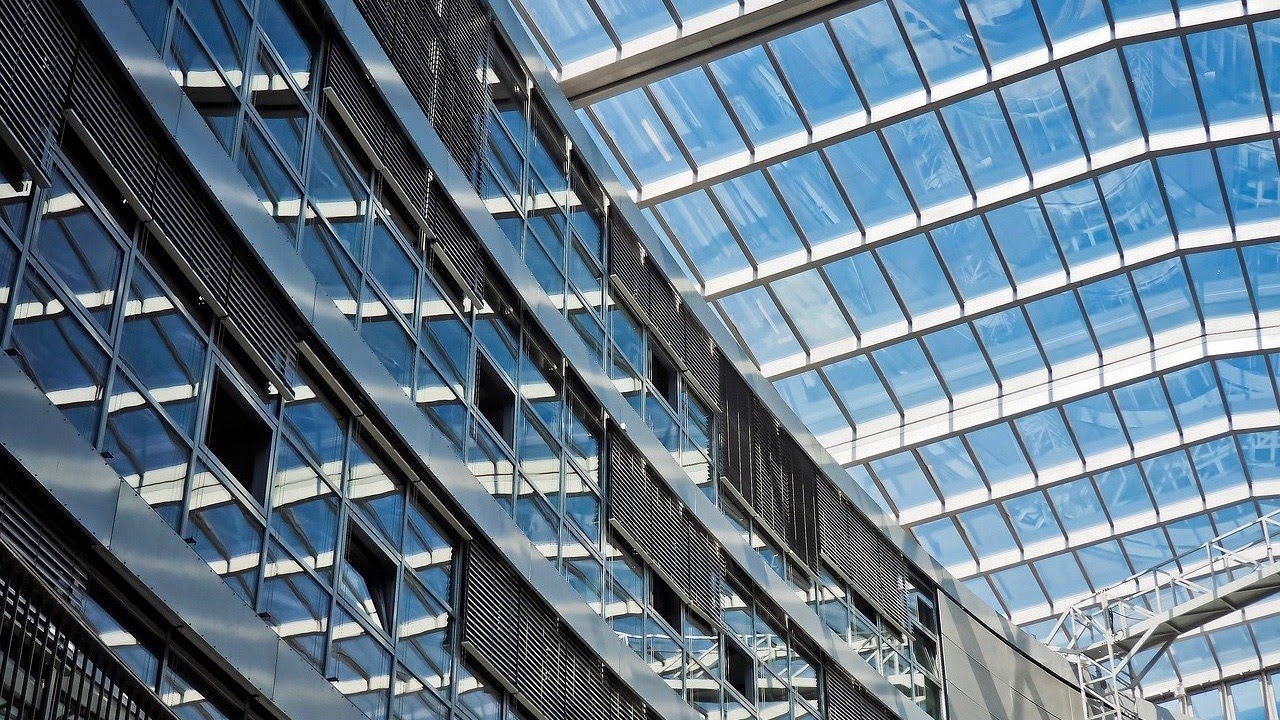 The front windows of your retail store are the first impression for every approaching customer. It's critical to use these transparent billboards to set yourself apart and craft a unique, high-impact visual message. According to Main Street News, you've only got 2.5 seconds to grab a shopper's attention. There's no time to waste.
Switching merchandise in window displays is one tool in your toolbox. Retail window graphics are another option. Large, attractive graphics, textures, patterns, or colors on your windows can offer a rich and gripping visual experience that can also communicate brand identity, seasonal themes, value-oriented offers, and more. There are a lot of things to consider in selecting decorative films, images, and decals for retail windows, such as:
The combination of privacy, mystery, and natural light allowed with frosted glass
The power of color psychology with chromatic retail window films
Glow effects from illuminated translucent or frosted window films
Aesthetically pleasing large-scale branding opportunities
Window graphics, all told, are a highly cost-effective resource for regularly transforming your storefront without expanding your reliance on space-consuming props, expensive technology, or billboard-style signs. Let's examine all of the ways that storefront window graphics as well as interior retail window graphics can create a memorable (and lasting) impression for your business.
---
Table of Contents:
What Can Retail Window Graphics Do For Your Business?
4 Varieties of Window Graphics For Business
Get Started With LINTEC of America
---
What Can Retail Window Graphics Do For Your Business?
Large windows, at their most basic, serve to let in a welcoming natural light and make your store feel more spacious. However, with the strategic application of retail window graphics, they can do so much more. These are just a few of the advantages of attractive window graphics for business.
Get Customers Into Your Store
With a strong balance of welcoming atmosphere and eye-catching visuals, your windows can capture the attention of passersby and persuade them to come inside for a closer look. You can draw in prospective customers with retail window graphics that:
Make a Bold Statement: Whereas a cliche will "repel attention

," inventive and bold window displays and storefronts should excite viewers and inspire curiosity. A dramatic and colorful window graphic should match your brand aesthetic and frame displays in a way that tells a story or inspires emotions. Consider graphics that portray people in the sorts of contexts you'd like customers to

see themselves in

. Exciting and colorful patterns or designs can use color psychology and visual appeal to

create an impact

and draw the eye.

Create a Focal Point: Windows are like picture frames. You can deploy window graphics to shape the composition of the image in an artistic way and draw the eye towards details that matter most.

S

mall Business Trends asks, "Where do you want the viewer's eye to go first? What do you want them to see next?" The idea should be to group items together in a way that leads the eye through your display, and to use your retail window graphics to suggest that grouping or progression. This dynamic experience sparks curiosity and thoughtfulness in viewers, who will be interested to explore more of your brand/product story inside.
Maximize Shopper Comfort: Research has shown that the style and shape of your window displays or thresholds—such as flat vs. arcade threshold designs—have a strong impact on the way customers shop, perceive your brand, and feel about entering your store. Make sure to use your windows to help customers feel comfortable and familiar by showing off the interior of your store, but without making the interior feel too exposed or "watched." Tinted, frosted, or geometric retail window graphics can partially shade or conceal the interior to provide a comfortable sense of privacy or exclusivity

while still allowing customers to easily see the contents of your store.
Boost Your Brand Identity
Retail window graphics are a simple and cost-effective manner of expressing your core brand identity in a prominent fashion. While the visual design of your store can't carry all the responsibility of a brand's culture, it can certainly play a significant role. Your window graphics should help you to:
Build a Consistent Culture: HBR has reported that, "When a corporate identity is coherent, each of the other elements will inform and echo the brand core, resonating with the company's values and what the brand stands for." From lifestyle snapshots to color themes, branded fonts, attractive logos, and stylized patterns, branded window graphics can definitely contribute to a consistent customer experience that communicates the overall feel and values of your retail brand. At the same time, they can help you to establish a shared employee culture and welcoming atmosphere in your store that unifies the interior and exterior experience.
Differentiate Your Identity: Competitors in your particular retail space will each have their own feel, and will likely have found ways to express it in their stores. The last thing you want is for your store to feel "generic" when compared to leading brands or "hard to tell apart" from other brands in your niche. A unique and memorable identity helps your brand stand out, and this starts with the imagery that customers associate with your brand. Consider textured decals, large-scale graphics, or large branded lettering in evocative window films as one of your resources for differentiating your visual feel from the competition.
Become a "Lifestyle" Brand: In this era of experiential retail, many stores have sought out store designs that will encourage customers to stay and socialize. The more comfortable and welcoming the interior of your store, the more likely that customers will see it as a "third place" (work, home, your brand) to spend their time. Some stores use complimentary seating or natural elements (plants, sunlight, water) to make customers feel at ease. Another effective strategy is to use resources like frosted glass windows or partitions to dampen harsh fluorescent lighting or create cozy sub-sections or sitting areas within the store. Effective use of patterned or artistic graphics can have the same effect with more decorative appeal that tells your story and fosters a sense of the lifestyle your brand represents.
Help You Adapt to Changing Trends
Windows are the #1 layout concern in successful retail design. This makes your windows especially important amid changing shopper habits and retail design trends. The idea of "brand as a culture" has become a strong influence in the broader black-box to glass-box shift we've seen over the course of the last decade. Since glass surfaces have become a critical component of modern retail design—including storefront displays, interior partitions, doors, signage, skylights, and more—your best opportunity to embrace the culture-focused trend of contemporary retail is with these transparent barriers. Take advantage with retail window graphics that:
Promote In-Store Ambience: The rise of e-commerce has affected foot traffic. So ask yourself: what can your store offer that just isn't available through the internet? Young folks today have less disposable income than their parents did, and are more likely to live at home or house share than in the previous century. This means they're often keen to spend time socializing away from the home. Make your store a special place to go. In-store entertainment (AKA "retailtainment") and conversational spaces with relaxing ambiance and natural light (and don't forget the WiFi!) are ideal. Other than comfortable seating and free phone charging stations, one of the most impactful things you can do to promote dwell-time is to decorate your glass-box-inspired space with attractive digital window graphics, designs, tints, patterns, logos, or frosted textures.
Create Instagrammable Experiences: Social media has grown to have quite an imprint on contemporary shopping and social life. Unique or surprising features in your storefront windows, architecture, or interior displays can do a ton to create memorable experiences passersby will want to share online (free advertising!). You might try using creative privacy films that change from frosted to transparent at different viewing angles to craft clever optical illusions or stunning reveals that catch the eye as shoppers walk by your store.
Ditch Blinds and Shades: The morning and evening sun can create an uncomfortable glare that stores once shielded with blinds and shades. A more modern take would be to use frosted bands of glass to dampen the glare at specific angles and make the most of the natural light loved in modern retail design.
Share COVID-19 Safety Processes: The CDC has recommended a clear communication strategy for in-store safety during the COVID-19 pandemic. Retail window film is a low-cost tool for incorporating visual and text-based safety processes or reminders for your customers. At the same time, the graphics can easily incorporate your branding, share positive messages for any concerned shoppers, or deliver attractive business updates about re-openings or expanded capacity.
4 Varieties of Window Graphics For Business
Business window graphics come in many textures, materials, and styles, from permanent window tint treatments to temporary decals and seasonal graphics that you'll want to change out frequently. Consider trying the following four types of window graphics for businesses in the retail industry.
Retail Window Decorations
Many retail stores make liberal use of paper posters, large cardstock signs, or printed vinyl banners to decorate storefront windows or spread the word about timely in-store promotions. These can be effective, but a sleek retail window graphic is far more arresting and efficient. They're simple to apply, offer a clean styled look to the glass surface, and can be fitted with residue-free adhesives (or even in an adhesiveless "cling" style) that make them easy to remove.
If you have a permanent decorative treatment in mind, retail window films can provide a glossy or reflective surface, a matte texture, or even a satin finish that will also protect the glass from scratches. LINTEC of America produces a Protect Satin matte overlaminate that is perfect for damage prevention as well as creating striking logos or graphics with an attractive sheen.
Eco-Friendly Window Graphics
It's possible to decorate your retail store in graphics that are not only aesthetically pleasing, but eco-conscious. Modern buyers tend to be more eco-minded than in the past, and have a natural preference for sunny, open-concept environments that, when possible, use daylight rather than fluorescent lights to illuminate the store interior. You can embrace this natural warm ambience with a glass-heavy design that uses dynamic window films to eliminate shades or blinds while still offering a comfortable diffused sunlight during the low-angled glare of morning and evening sun. There are also window films that are themselves perfect for eco-friendly retailers.
The ECO-2000 ZC film from LINTEC, for example, is a wet apply retail window film made primarily from recyclable materials. Make sustainability a cornerstone of your culture, then spread the word. Folks who haven't heard of your business may start paying attention once they get word that your retail brand is eco-friendly.
Custom Window Graphics That Improve Privacy
Whether they're textured, tinted, or digitally printed with exciting images, your retail window graphics can be customized to create a truly unique asset for your brand. There are many materials available for a custom window graphic. For example, LINTEC offers:
Matte overlaminate window graphics with a non-glossy, satin finish
Eco-friendly window films made from no less than 80% recycled PET material
Optically clear and easily removable adhesives
Permanent adhesives that will last for years
And more!
All of our custom window graphics are compatible with cutting-edge ink-jet technologies so that you can create precisely the graphics you want in any size or material. One especially unique option is our dynamic privacy window films that conceal and reveal what's behind the window glass with a frosted-to-transparent effect as the onlooker's viewpoint changes. Take advantage of custom window graphics to create a sense of privacy and exclusivity in your store and excite curiosity about your products.
Permanent & Temporary Storefront Window Graphics
The purpose of retail window graphics is to promise an experience to customers who enter your store with inspiring messages, imagery that tells a story, or attractive framing for your displays. You might use your storefront window graphics as large scale digital art with a laser-printable, high-resolution image at immense scale that wouldn't be possible with a traditional poster. Or, you could create dynamic transformations with fresh, cost-effective graphics as the seasons change or new offers arrive. Permanent and temporary retail window graphics are perfect for embracing a versatile storefront window design.
Get Started With LINTEC of America
Striking visuals and dynamic retail window graphics from LINTEC of America offer numerous advantages to your brand. Our extensive line of laser-printable material options can transform a glass window into a stunning waterfall, brilliant garden, or an enormous and bold brand logo that spans the entire length of the window. We even print recyclable window films manufactured from 80% recycled PET material to support eco-friendly practices—customized and printed to the precise specifications you need!
All of our retail window films are simple and fast to install (and to remove), with nearly limitless customization potential. Get in touch with LINTEC today to learn more about how our digital window graphics can bring life to your storefront and draw customers into your store!